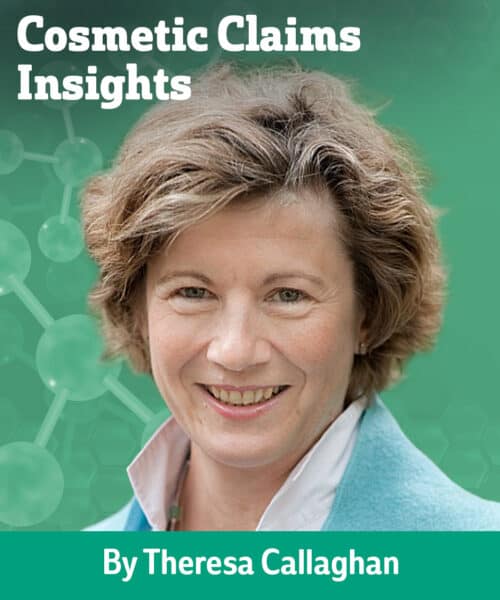 In this month's column we take a look at possible opportunities for fine fragrances. The scent of Spring is in the air
Following on from last month's hyperbolic column, I thought I would explore this a bit further and take a look at fine fragrances.
While most of us who work with claims compliance are mostly caught up with skin care, hair care, toiletries, etc., fine fragrance claims don't often appear high on the radar. As a consumer of fine fragrances, I am always conscious of "notes" and how they impact the human psyche, and not just my skin. To be honest I rarely look at the advertising since I never understand what the brand is trying to "say"! As scientists we are of course very conscious of the safety of fragrance ingredients, and the IFRA requirements are clear, but despite "hyperbole", and circumspect consumers (maybe that definition needs changing?), what about the "effects" of fragrance under EC Article 20: In the labelling, making available on the market and advertising of cosmetic products, text, names, trade marks, pictures and figurative or other signs shall not be used to imply that these products have characteristics or functions which they do not have?
For example:
Chanel No.5 is a Floral Aldehyde fragrance for women. Launched in 1921, the "nose" behind this creation is Ernest Beaux. Top notes are aldehydes, ylang-ylang, neroli, bergamot and lemon. The middle notes are iris, jasmine, rose, orris root and lily-ofthe-valley. Base notes are civet, sandalwood, musk, amber, moss, vetiver, vanilla and patchouli. The current advertising however bears no resemblance to the "ingredients". While the advert in question is fairly innocuous, it tells the consumer nothing about the "actual" fragrance. "Reaching for the moon" is one thing, yet would it not be nicer, more interesting and within the definition of Article 20 to have an advert that highlighted the fragrance's wonderful notes? The advertisers could still use almost any socialite to "advertise"?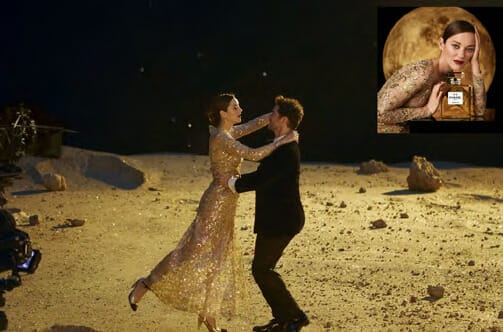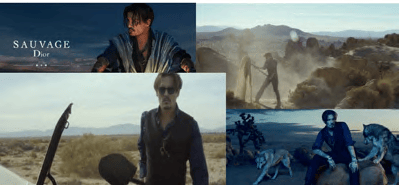 In another example, this time by Dior, is the fragrance "Sauvage by Dior" – an Aromatic Fougere fragrance for men. Sauvage was launched in 2015 and the "nose" behind this fragrance is Francois Demachy. Top notes are Calabrian bergamot and Pepper.
The middle notes are Sichuan Pepper, Lavender, Pink Pepper, Vetiver, Patchouli, Geranium and elemi. Base notes are Ambroxan, Cedar and Labdanum. It is claimed that this fragrance is "inspired by wild, open spaces; blue sky that covers rocky landscapes, hot under the desert sun". Yet we were treated to a hot sweaty Jonny Depp digging his own grave in the desert, no doubt smelling like the wild wolves next to him … Should the advert instead have been created based on the notes the fragrance contains, and the responses from a consumer use study? The actual advert also caused a stir in the press for Native appropriation. If the advert had focused on the fragrance (even with Jonny Depp and his guitar and shovel), the advert may have been more successful?
There are some examples of fragrance advertising that do actu- ally fit with the requirements of Article 20. One example is the white flowers fragrance Dolce by Dolce & Gabbana launched in 2014. The claim is that Dolce represents an "emotional and sensual journey through Sicily" (hence the Sicilian model). It is described as a soft and feminine scent of white flowers. "Freshness of neroli leaf together with papaya flower open the composition making an introduction to the heart that dominates with white amaryllis, narcissus and white water lily". The base is soft with cashmere and musk. Created by Jean-Marc Chaillan and Laurent Le Guernec, the top notes are Apple, Neroli, Papaya flower and Peach; middle notes are Water Lily, Narcissus and Amaryllis; base notes are Musk, Cashmere Wood and Sandalwood. The advertising reflects the composition of the fragrance (white flowers) as well as the Sicilian inspiration of its creators. Simple and effective, yet a very elegant advert.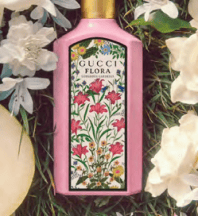 At the other end of the spectrum for a much "younger" target audience is Gucci Flora Gorgeous Gardenia Eau de Parfum. Described as a "joyful floral signature", the fragrance is built around the Gardenia flower. Taking inspiration from stories surrounding white Gardenias, the note is blended with Jasmine Grandi-florum Absolute. The modern floral signature is introduced by a "cheerful Pear Blossom accord which encourages wearers to burst with joy, while a touch of Brown Sugar accord adds a delicate sweetness". Flora Gorgeous Gardenia Eau de Parfum was launched in 2021 and was created by Honorine Blanc and Alberto Morillas. The top notes are Pear Blossom, Red Berries and Italian Mandarin; middle notes are Gardenia, Jasmine and Frangipani; and base notes are Brown sugar and Patchouli. The advertising was cleverly put together to combine youthfulness surrounding the actual fragrance notes (… and with help of a song …)
Opportunities missed? Given that selling fine fragrances is difficult at best in our oversaturated market and marketings demand for "new", fragrance companies and brands have begun a more concerted effort to understand the impact of fragrance on the human psyche and well-being. Developments in the field of neuro- science, clinical research, chemistry and the like, are driving a better understanding of "fragrance/odours". With the rise in consumer demand for evidence-based cosmetics (which under the definition of the law includes fragrances), fragrance brands and their advertising stories could take advantage of the advances in our neurosciences and cosmetic "well-being" measurements and apply them to the benefits of their fragrance components on the psyche of their consumer via advertising and claims. Obviously this would be a "disrupter" of the fragrance market, and will be interesting to observe. It would also be far easier to justify these types of claims than some of the hyperbolic adverts would have gullible consumers believe. Tell a story by all means, but we need realism and "fact" too. The outstanding question is though – are fragrances fashion items or cosmetics? The law decides the latter. Fly me to the moon!
Based in Hamburg, Dr Theresa Callaghan has international career spanning more than 30 years, having worked for a number of well-respected personal care companies at the senior level including LVMH-Dior, Unilever, Marks & Spencer, J&J, Evonik and proDERM. In 2008 she set up her own consulting business, anticipating a need for more discipline of cosmetic claims, and furthering  scientific developments involved in that process. As a scientist and the author of the popular book Help! I'm Covered in Adjectives: Cosmetic Claims & The Consumer (available from Amazon) Callaghan is also widely published with more than 120 papers. She gives regular workshops and presentations internationally and is a major contributor for peer-reviewed and trade journals, as well as authoring behalf of clients internationally. Theresa is also a lecturer on the MSc course for Cosmetic Science at the university of Sunderland (UK).
In addition she has appeared in number of press articles, interviews and podcasts and even has her own website and YouTube channel for cosmetic claims.