EURO COSMETICS: Maciej Wieczorek, with CosVivet HA, Brenntag has launched a product line of natural bio-actives for cosmetic applications. Please tell us more about it and the advantages of this product line.
Maciej Wieczorek: Previously our CosVivet brand comprised a range of waxes (known simply as CosVivet), rheology modifiers (CosVivet RM) and natural, mild surfactants (CosVivet APG). This year we added to the range with the launch of our new CosVivet HA line, consisting of high-quality, bio-fermented sodium hyaluronate actives in powder and liquid form. These have been tested in terms of quality and classified as "excellent" by the application engineers in our Innovation and Technology centers. The benefits for our customers are clear: they can always rely on us for CosVivet HA actives of consistently high quality, for the availability of the products, and all the necessary documentation. This helps reduce complexity. With CosVivet HA, we want to further strengthen the trusting cooperation with our partners and continue to expand our range of services.
EURO COSMETICS: Fermented ingredients are increasingly popular in skin care. What are the main benefits?
Maciej Wieczorek: Fermentation is a natural process in which microorganisms, such as yeast or bacteria, break down organic materials to produce useful compounds. This process is so popular because it is eco-friendly. It reduces the environmental impact of cosmetic production by generating less waste, using less energy and resources, and has a lower carbon footprint than traditional synthetic production processes.
Fermented products are usually made from natural, safe ingredients and the process itself is a natural and non-toxic method of production. This appeals to cosmetic producers who are concerned about the safety and purity of the products they're using in cosmetic formulations. Sodium hyaluronate can be sourced from animal tissue, but it is mainly produced by the fermentation of yeast and glucose. Brenntag's CosVivet HA is produced by bio-fermentation, which means that no animals are harmed nor is animal tissue included in the production process. It can be used in vegan cosmetics.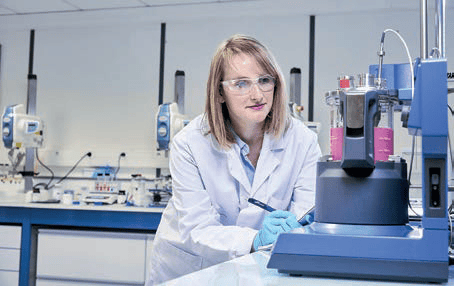 EURO COSMETICS: Can you tell us how CosVivet HA works in skin care and hair care applications?
Maciej Wieczorek: Hyaluronic acid is a large molecule naturally produced in the body. It can act as a barrier for the skin and prevent water loss. Sodium hyaluronate (CosVivet HA) is the salt of hyaluronic acid. This is more commonly used in cosmetic applications, as it has a lower molecular weight than hyaluronic acid and is small enough to penetrate the epidermis. It's also less prone to oxidation than hyaluronic acid. Like hyaluronic acid, it has great water-binding capabilities, which makes it ideal for use in a wide range of cosmetic applications.
Sodium hyaluronate has various functions in the skin and scalp. As a humectant, it can combat skin dryness by taking up water from the environment, thereby retaining moisture in the skin and keeping it hydrated. In addition, it restores and maintains a healthy skin barrier, which results in less trans-epidermal water loss. The sodium hyaluronate replaces the lost moisture in the skin. This provides more structure and volume to the skin, plumping it and making hydrated skin appear smoother with less visible fine lines.
In hair care applications, the moisture-binding property of sodium hyaluronate is beneficial to all hair types and textures. It moisturizes and rejuvenates the scalp and smooths hair, making it appear less frizzy.
Brenntag's CosVivet HA is produced by bio-fermentation, which means that no animals are harmed nor is animal tissue included in the production process.
EURO COSMETICS: What improvements in skin conditions does the application enable?
Maciej Wieczorek: Sodium hyaluronate is not only excellent for use on healthy skin, it can also improve skin conditions such as dryness, sensitivity, and blemishes.
It can help combat dry skin conditions by restoring and maintaining the skin barrier functions, improving hydration and reducing skin flaking.
Studies1 have also shown sodium hyaluronate to have an anti-inflammatory effect, which can result in less redness and itchiness in sensitive, reactive skin.
Acne-prone skin is often overly dried by harsh cleansing, exfoliating and treating. By improving the moisture level in the skin, sodium hyaluronate can improve the overall complexion.
EURO COSMETICS: Which products can CosVivet HA be used in?
Maciej Wieczorek: Fortunately, CosVivet HA is ideal for all skin types and all ages, as well as for all hair types and textures. Typical applications of CosVivet HA include skin care products, especially facial care applications such as creams, lotions, gels, face masks, fluids. In moisturizers and serums, it helps to boost hydration levels and improve skin elasticity, while in facial masks it provides a deep-penetrating, intense hydration boost. CosVivet HA is also recommended for lip care, cleansers, tonics, shower gels, shampoos, conditioners, hair masks, hair restorers and color cosmetics. Due to the growing demand for sodium hyaluronate in oral care applications, we plan to offer a food quality as well soon.
Fortunately, CosVivet HA is ideal for all skin types and all ages, as well as for all hair types and textures.
EURO COSMETICS: What would be the optimal use case?
Maciej Wieczorek: Of course, sodium hyaluronate needs water to function properly. So it should be used during or after washing the hair, face or body. This way, the skin and hair is damp and when a formulation containing CosVivet HA is applied, it can trap the moisture for a full hydrating moistening and skin-rejuvenating effect.
EURO COSMETICS: CosVivet HA is available in different qualities. Could you give us a description?
Maciej Wieczorek: Our sodium hyaluronate qualities vary in molecular weight.
The higher the molecular weight, the better the film-forming properties; the lower the molecular weight, the better the skin-penetration properties.
In general, products with higher molecular weight are perfect for anti-wrinkle and sunscreen cosmetics, as they form a light film on the skin, providing a soothing effect and long-lasting hydration while they strengthen the hydro-lipid barrier of the skin.
Facial cleansers or facial masks mainly utilize the permeability of the sodium hyaluronate, so the molecular weight selected should be low. This penetrates deep into the skin, moisturizes the deep layers of the skin, supports collagen expression, firms and provides an anti-wrinkle effect.
In hair applications, the lower molecular weight quality is preferable due to the better penetration into the deeper layers of the scalp. It keeps the hair shaft moist, smooths it and improves the combability of the hair, thereby reducing breakage.
We offer CosVivet HA in highly concentrated powder forms or in easy-to-use liquid forms.
EURO COSMETICS: How do you see the trend of cosmetics based on fermented ingredients?
Maciej Wieczorek: There is an enormous interest in natural and sustainable skin care products, and fermentation aligns with this trend. We believe this interest will continue for many years to come.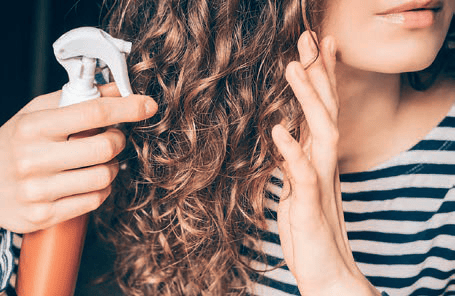 EURO COSMETICS: Finally, sodium hyaluronate has become very popular in cosmetics over the last few years. What do you think the future holds for sodium hyaluronate in the cosmetics industry?
Maciej Wieczorek: There are a number of reasons why sodium hyaluronate is such a popular ingredient in cosmetics. Firstly, it's a very safe and well-tolerated ingredient, so it's suitable for use on all skin types, even sensitive skin. Secondly, it's highly effective in delivering hydration to the skin, which is essential for maintaining a youthful and radiant appearance. And thirdly, it's a versatile ingredient that can be used in a wide range of cosmetic products, making it a popular choice for both consumers and manufacturers alike. Finally, it is a COSMOS and Ecocert-conform product, so it is in line with the growing need for natural ingredients in cosmetic applications.
I think we'll continue to see an increasing demand for sodium hyaluronate in the cosmetics industry, as consumers become more aware of the importance of hydration for maintaining healthy, youthful-looking skin. We're currently seeing a new trend in pre-juvenating cosmetics, that is, skin care that younger consumers are using to keep the skin fresh, moisturized and firm to avoid premature aging. And with advances in cosmetic science, I'm sure we'll see even more innovative and effective uses for this amazing active ingredient in the future.
EURO COSMETICS: Thank you for the conversation.
Maciej has a strong background in organic chemistry and cosmetology. He received his education from Wroclaw University and Łódź Technical University and began his career in 1997 at IXO Neuber, which was later acquired by Brenntag GmbH. He held various positions, including PM Assistant and Product Manager, before becoming the head of the Household and Cosmetic Division, leading and building a strong team that focused on extending the specialty chemicals portfolio. In 2020, Maciej was nominated to the Personal Care Industry Market Management team at Brenntag EMEA. In his personal life, he is happily married with two sons and is interested in trains and cars.
Todd E. Schlesinger MD FAAD, and Callie Rowland Powell. Efficacy and tolerability of low molecular weight hyaluronic acid salt 0.2% cream in Rosacea. JDD; June 2013; Volume 12, Issue 6

For further information about CosVivet HA, please contact us: personalcare@brenntag-emea.com.