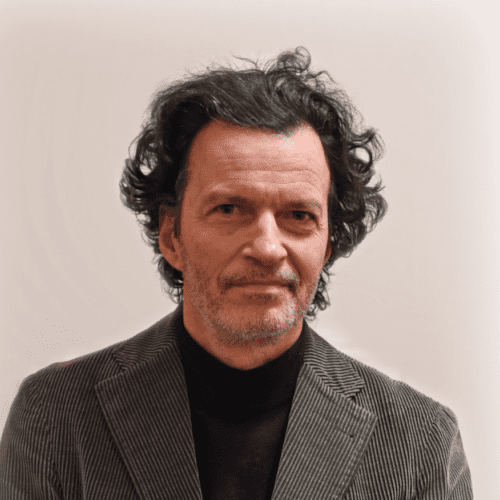 EURO COSMETICS: Giorgio, please tell us about yourself and your background. How did you become involved with NYSCC Suppliers' Day?

Giorgio Dell'Acqua: Both my parents taught me the importance and value of education and knowledge as my mother was a history high school teacher, and my father, a physician and university professor. After obtaining my PhD in Cell Biology in 1989, I worked in academia for 15 years as an investigator in applied medical research. In 2000, I moved to the private sector and acquired vast experience as an executive and cosmetic scientist in the personal care industry, directing R&D, Science, Product Development and Innovation. I am currently Chief Science Officer at Nutrafol.
Throughout my career, I have helped bring and communicate more than 200 successful active ingredients and finished products to market as well as authored more than 80 publications in medicine and cosmetic science. I hold multiple patents and present frequently at personal care events and conferences. I am also an award-winning speaker on natural ingredients and a regular writer and editorial commentator on sustainability and other topics impacting cosmetic science.
I joined the SCC in 2000 and started volunteering with the Italian SCC until 2005 (being on their Scientific Board for 4 years) and then volunteering with the Swiss SCC until 2011. Since 2012, I have been actively involved in the New York Chapter as a volunteer and have held various board and committee member positions. I also established the Chapter's Scientific Committee and served as its Chair until 2021.
It is an honor to have been elected and a privilege to serve as the NYSCC Chair this year.

EURO COSMETICS: Please describe how you work with cosmetic scientists and the benefits you provide.

Giorgio Dell'Acqua: The Chapter's mission is to advance cosmetic science and elevate the role of the cosmetic chemists and formulators in product, ingredient and brand development by providing year-round engaging and relevant educational, sourcing and networking programs. NYSCC also endeavors to make our content, collective mindshare, and resources accessible to beauty and personal care professionals from around the world.
We have returned to monthly in-person symposiums on topics such as Clean Beauty, Natural Ingredients Science, Skin and Hair Diversity, and Suncreens. Our popular At Home Live Webinar Series also continues with sustainability, ethical sourcing and social equity woven throughout many of the programs. We cannot only be focused on the science of the ingredients without considering the impact of their sourcing both on the environment and on society.
NYSCC also formed a Diversity & Inclusion Committee whose mission is to engage all society members to participate in conversation and scientific ideas that provide leadership in the cosmetics community around diversity and inclusion. All current and future members will be embraced and recognized regardless of color, gender, age or sexual orientation.
With a mission on helping young chemists to grow in cosmetic science and formulation expertise we created committees to support and finance their journey. The Mentorship committee connects industry professionals to create strong mentor/mentee relationships, and hold special events with the focus on networking, and personal and professional development. It provides advice to the less experienced chemist on how to navigate the industry and to manage job and personal challenges. The Scholarship Committee help students and young professionals to financially support their education and ambitions. We want them to fulfill their dreams! Finally, during Suppliers Day, The Future Chemists Workshop give university students and young professionals insight on how to become a Cosmetic Chemist through a tutorial and practical workshop where they formulate cosmetics with the help of instructors.

EURO COSMETICS: NYSCC Suppliers' Day is the most important annual event on the industry calendar in North America. What are the main priorities you set as new chair?

Giorgio Dell'Acqua: First off, we are thrilled to be holding this event back in our traditional timeframe, May 3–4, at the Javits Center in New York City, and to reunite the industry for unparalleled innovations, education and business building. The overarching theme that has been set forth for this year at Suppliers' Day is Your Source for Science & Sustainability Solutions."
During this "Week of Beauty," the Javits Center will be filled with scientific expertise and discoveries that are driving beauty and personal care innovations and bringing new products to life.
Attendees will be immersed in sustainable, clean and green solutions impacting new product development and business success.
Suppliers' Day will feature more than 60 hours of conference sessions and curated educational programs, and 430+ global exhibitors showcasing novel ingredients, formulas, processing, advanced scientific testing equipment and more.
Dynamic areas on the expansive show floor will provide an enhanced educational experience including the classic Future Chemists Workshop, Presentation Theater, and the return of the INDIE 360 Pavilion. New this year will be a Poster Presentations Pavilion with the latest scientific findings and ingredients and formulation breakthroughs.
Suppliers' Day conference program includes Digital Age of Beauty, Discover Sustainability, World of Chemistry, and Microbiome: Inside/ Out Beauty. Other offerings include INDIE 360, IBA's Regulatory & Compliance Update, and PCPC's Essential Elements of Cosmetic Regulation, Safety Assessment and Quality Assurance.
The NYSCC Scientific Committee has curated two sessions on Natural Colorants and In-vitro Modeling to Predict Clinical Outcome.
The SCC will hold two pre-event CEP courses on the Fundamentals of Microbiome and Color. As you can see, there is something for everyone at Suppliers' Day that will enhance industry and professional knowledge and propel product development innovation.

EURO COSMETICS: What special program features will there be with regard to the chapter's youngest members?

Giorgio Dell'Acqua: I love answering this question! Educating and supporting the workforce of the future is a paramount mission of NYSCC and our mentorship initiatives will be in full force at Suppliers' Day. We will be having a Mentorship Lunch Mixer & Information Session on May 3rd. This Mentor/Mentee meet-up is driven by the robust database that matches seasoned formulations/product development specialists with those just entering the industry.
The Mentors will share their industry experiences and trajectories for success and help inspire and support those in the industry that are looking to grow or expand their horizons. The program will also include a presentation by a cosmetic leadership coach who will assist participants in establishing and cultivating meaningful relationships.

EURO COSMETICS: What kind of support do you offer students who participate in order to encourage them?

Giorgio Dell'Acqua: The popular Future Chemists Workshop is back and will take pace on May 3rd. This interactive and informative event continues to expand and grow in its outreach, with students from all over the country set to participate. There will be two team challenged sessions where students learn about creating formulations and walk away with real time immersive lab experience.
We also partnered with the Midwest SCC to sponsor select students from Toledo University, who submitted poster presentations at TEAMWORKS in March, to participate in the Future Chemists Workshop.
Also on the exhibit floor, a highlight of the 100 Aisle will be University Row with colleges and universities presenting their curriculums and cosmetic science programs.
The annual Career Development Day is back on May 4th, that we co-host with National SCC. Students will be able to meet and talk with representatives from colleges and universities who specialize in advance cosmetic science education as well as connect with employers in the cosmetics and personal care industry who offer internships and/or looking to hire entry level positions. There will also be expert presentations throughout the day on various topics of interest in cosmetics and personal care career development path.

EURO COSMETICS: What may we especially look forward to this year?

Giorgio Dell'Acqua: There is no better way to kick off Suppliers' Day than at the Ribbon Cutting ceremony! Join NYSCC Board Members, as well as industry executives who have partnered with NYSCC to bring the very best in technical and scientific thought leadership to the event. Also present will be those who have led the charge in thinking green and sustainable The Industry Awards Night is also a must-attend staple celebration taking place on opening night. The eight finalists of the CEW Beauty Creators Supplier's Award – Ingredients/Formulations Category – will be announced along with entertainment and other festivities.
The INDIE 360 Pavilion is also back in 2022 and will feature brands that rely on innovative ingredients that are in demand by consumers! These brands will be showcased along with supplier sponsors and accelerator programs that are driving INDIE expansion.
Attendees will also have the opportunity to vote for the brand that they feel is a game changer, in the People's Choice Award for 2022!
I am personally excited about the new Poster Presentations Pavilion in Hall D featuring the latest scientific and ingredients and formulation breakthroughs. Scheduled session times with the poster authors will ensure optimal engagement.
Engagement with Suppliers' Day will also continue on our May 9th Virtual Day. This immersive experience gives a 360° degree view of the actual exhibits and expo floor as well as access to select content and programs – all accessible from your desktop or mobile device.

EURO COSMETICS: What are your goals for this year's event?

Giorgio Dell'Acqua: It is such an honor to be the NYSCC chair during this important year for Suppliers' Day when we can gather safely for an unmatched "Week of Beauty" in our traditional timeframe after t wo years. M y goal is to make this a truly relevant, beneficial, and immersive event for all those who attend.
I look forward to welcoming our industry to Suppliers' Day and encourage everyone to register to attend and to begin planning their agenda at the event at www.nyscc.org/suppliers-day

EURO COSMETICS: Thank you for the conversation.