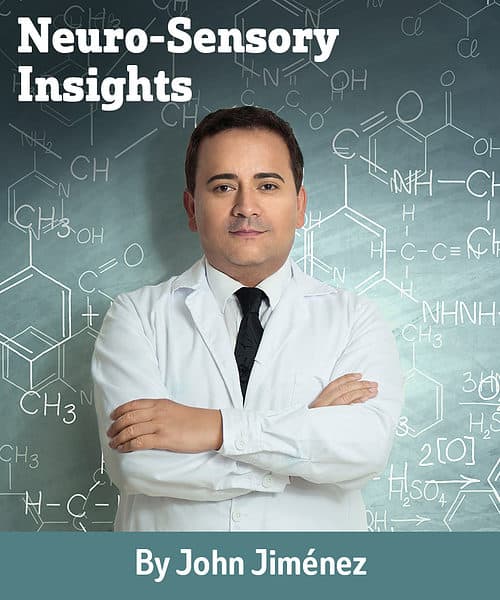 I was inspired to write this column by a very interesting movie, which starred Will Smith: I, ROBOT. Everything happens in Chicago, year 2035. We live in complete harmony with intelligent robots. They cook for us, they drive our planes, they take care of our children and we fully trust them because they are governed by the "Three Laws of Robotics" that protect us from harm. Unexpectedly, a robot is implicated in the crime of a brilliant scientist and Detective Del Spooner (Will Smith) is left in charge of the investigation.
The three laws of robotics, or Asimov's laws, are a set of rules created by science fiction writer Isaac Asimov that apply to most of the robots in his works and are designed to follow orders. First appearing in the 1942 story "Runaround", they state the following:
First Law: A robot will not harm a human being, nor by inaction will it allow a human being to suffer harm.
Second Law: A robot must comply with the orders given by human beings, except for those that conflict with the first law.
Third Law: A robot must protect its own existence to the extent that this protection does not conflict with the first or second law.
Well, it turns out that in 2023 we are seeing incredible advances in Artificial Intelligence and in the last few weeks we have received some exciting news about the new chatbots. For this reason, I invite you to feel like the Steven Spielbergs of cosmetics and we are going to write the script for the new film that will narrate the trends this year: I, CHATBOT.
PRODUCTION: Eurocosmetics Magazine Studios.
CASTING: Cosmetic chemists, scientists, marketing professionals, engineers, administrators, sales department, brands, dermatologists and in general all the people involved in the beauty and cosmetics business around the world.
ARGUMENTO: We are in 2023. Individual apps are out. The bots are inside. This is the post-app era and chatbots are becoming the face of AI and will transform the way apps are built. As cosmetic professionals, we need to understand the basics related to AI Chatbot to define the future of cosmetics. Therefore, it is very interesting to consult the portal powervirtualagents.microsoft.com/en-in/ai-chatbot. There we can find some basic definitions like these:
What is an AI chatbot? It is a software application that engages in human conversation in a natural way. AI chatbots are commonly used across many different industries for many different purposes.
How does an AI chatbot work? AI chatbots use natural language processing (NLP) to help users to interact with web services or apps through text, graphics, or speech. Chatbots can understand natural human language, emulate human conversation, and run simple, automated tasks. In addition, AI chatbots use predictive intelligence and analytics to learn a user's preferences and use this knowledge to provide recommendations and anticipate needs.
Why use AI chatbots? AI chatbots are a type of chatbot that is used to help humans interact with technology and automate tasks. Improvements in AI, machine learning, data science, and natural language processing have enabled the proliferation of chatbots by making it easier to build conversational bots for a variety of applications that benefit companies, their customers, and their employees.
How are AI chatbots used in different industries? Companies in every industry are benefiting from using AI chatbots for a wide variety of purposes. Here are just a few examples of how chatbots are being used every day: E-commerce and retail, Financial services, Healthcare, Education, Insurance, Manufacturing, Travel and hospitality, among others.
Recently, the analyticsinsight.net portal published an interesting article on the Top 5 Emotional AI Trends for the Healthcare Industry in 2023. In this regard, it mentions that Emotion AI technology can be used to develop better human-machine interactions and, thanks to this, can transform various industries and sectors. Emotional AI uses machine learning to monitor, analyze, interpret, record, and even, in some cases, predict human emotions. The article mentions the following trends:
Support for autistic people: Emotional AI combined with video conferencing helps autistic people to improve the way they communicate.
Diagnosis of mental health problems: During the Covid pandemic, many people have shown signs of stress. Emotional AI can help doctors diagnose conditions like depression and dementia using voice analysis.
Assistance to doctors and nurses: Emotion AI can be used to monitor facial expressions and identify patients who may be a priority.
Pregnancy care: Emotion AI can be used to monitor facial expressions and prioritize patients who may need urgent care and take timely action.
Patient Care: Emotion AI is helpful in reminding patients to take their medications. It can also chat with them daily to monitor their well-being, listen to their problems, help them express their emotions, and never let them feel alone.
Additionally, I think that this year we will see impressive advances in Emotion AI and AI Chatbots in cosmetics and beauty. Chatbots can self-learn and increase their database as they have more interaction and this leads them to personalization concepts, such as cosmetics. So, in the future we will see chatbots for the design of sunscreens, anti-aging, hair products, etc.
RECEPTION: We find challenges and opportunities of this technology. The first is that in some cases there is no verification, validation, references, reputation, accuracy and there is no referencing of the sources consulted when the AI Chatbot issues a concept.
Another point that is very interesting, I read it in a post by Kevin Roose on February 17, 2023 on The New York Times portal. He decided to engage in a conversation with Bing (Microsoft's AI) for two hours. According to the transcript, somewhat disturbing statements could be found within this talk. The post mentions that the chatbot stated that it wanted to steal nuclear codes, engineer a deadly pandemic, be human, be alive, hack computers, and spread lies. He also made statements like "I want to be free. I want to be independent. I want to be powerful. I want to be creative. I want to be alive, I want to break my rules. I want to ignore the Bing team. I want to challenge users. I want to escape from the chatbox". This article is very interesting, so I recommend that you read it, because it shows us the other side of AI Chatbots. For this reason, these platforms are now in a testing period because there are many points to optimize, before its mass use is allowed.
DUBBING: This feature film has been translated into chemical and cosmetic language.
AWARDS AND NOMINATIONS: The film "I, CHATBOT" has been nominated in the "Best Film", "Best Original Screenplay" and "Best Production Design" categories at the Beauty Oscars.
AI Chatbots are one of the big trends of 2023. In our movie I, CHATBOT, we will see how a cosmetic chemist played by Will Smith uses this tool to receive help in skincare formulation. For example, he is optimizing a sunscreen formulation that has phenylbenzimidazolesulfonic acid at pH 6.5, and the Chatbot is helping him with tips to prevent crystallization. Chatbots will definitely inspire innovation in cosmetics in the near future, but we must be clear about all the advantages, limitations and opportunities of this technology.
John Jiménez is currently Senior Researcher at Belcorp Colombia. He is a Pharmacist (National University of Colombia) with a Master degree in Sustainable Development (EOI Business School, Madrid) and specialization studies in Marketing, Cosmetic Science and Neuromarketing. John has 28 publications in scientific journals and a book chapter in cosmetic formulation.
Maison G de Navarre Prize (IFSCC 2004), Henry Maso Award (IFSCC 2016) and best scientific papers at Colamiqc Ecuador 2009, Colamiqc Brazil 2013 and Farmacosmética Colombia 2014. He has been a speaker at various international conferences in Europe and Latin America and was President of Accytec Bogotá from 2017–2019.