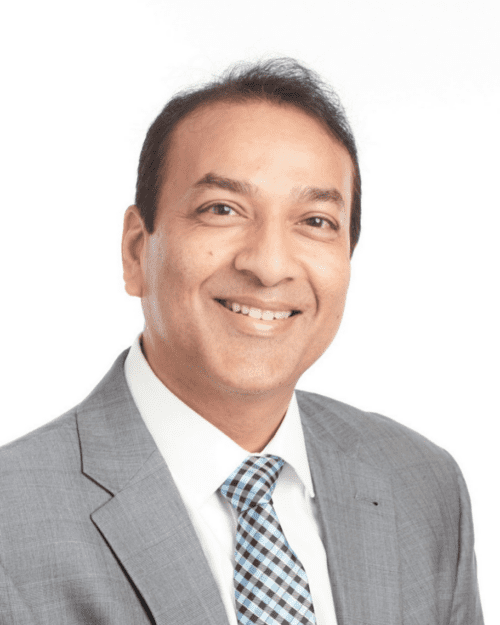 A conversation with Akshay Talati, Vice President, Product Development, Research & Innovation, Regulatory – Beauty & Wellness – GOOP. Co-Founder – Skindie.
EURO COSMETICS: Akshay, thank you for your time to speak with us about your current work and new innovations in the personal care industry.
We understand you are responsible for the development of new products and innovations at Goop, a lifestyle brand. What intrigues you about your new position and what do you want to achieve from your work at Goop?

Akshay Talati: I am a strong believer that we should never stop learning and we need to continue to adapt ourselves to latest trends and new ways of thinking. After being an expert, like I have been, one often faces the prospect of stagnation. Such individuals need to look at new challenges with a Beginner's mind. I have found that when one looks at things from a different view, the things you look at change.
My decades of experience working across several leading brands and multi-nationals has brought a wealth of knowledge to Goop; and an opportunity to grow in new directions as well as build on my legacy. Goop provides me with a platform to lead through ambiguity and opens a door to a new base of freedom. In this context I and my colleagues will discover new areas beyond skincare that contribute to a true lifestyle brand. I am already immersed in the trending areas of sexual wellness, as well as those of makeup, hair care, food, and nutritional supplements for the creation of the new avenues in beauty and wellness.
Entrepreneurship is something that inspires me and learning through Goop's journey is the perfect opportunity. As I think back of the base from which Goop started, I am reminded of the founder's home where it all began through a newsletter with just eight employees and is now an aspirational empire of not only Goop branded products but others as well.

EURO COSMETICS: And which lifestyle trends are you serving for which target group here?

Akshay Talati: GOOP makes every choice count! The platform Goop.com, is led by GOOP – owned offerings and supported by multi-brand curation. Goop.com is an indispensable resource for optimizing life and making optimal choices that are additive, powerful, and expanding well-being. They bring more beauty into the world. The lifestyle trends we serve are Beauty, Wellness, Sexual wellness, Fashion, Home, Food and Travel. We offer content curated for a broad age group and for those who are curious, optimists, intelligent, bold, inclusive, authentic, aspirational, and are not afraid to be trailblazers.
EURO COSMETICS: Which attributes make independent niche brands especially attractive to the young generation?

Akshay Talati: Independent niche brands or Indie brands are amazing at branding, trendsetting, and being fearless in what they bring to the market. Gut instinct and personal intuition of the founder who sees a gap and need in the marketplace overrides market research for most of the product launches.
However, behind each successful brand, there are hundreds that bite the dust. There are about 20,000 beauty brands launched each year and we get to hear only about the few successful indie brands.
There is always a difference between being first in the market and being a follower. The motivation of indie brands is that in their quest to be different and penetrate a highly saturated market, they tend to think out of the box and have no inhibitions to creativity. They create creating!
Their risk tolerance is remarkably high, and they indeed can move much faster to the market and disrupt with agile, smart, and lean innovation. There is a good reason all the multi-nationals are acquiring celebrity and indie brands.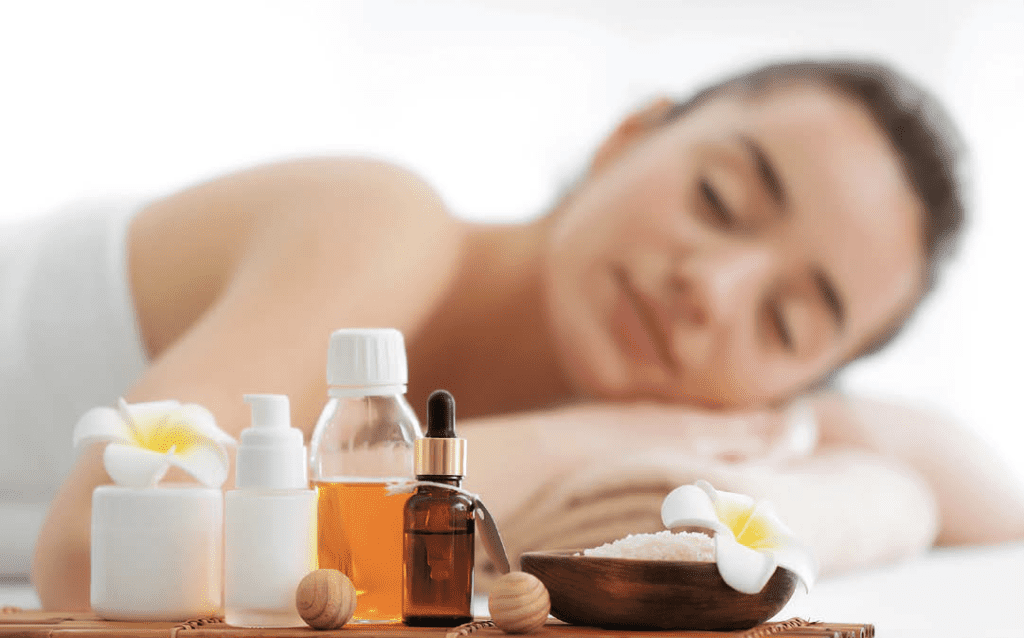 EURO COSMETICS: Hemp seed oil in cosmetics has been the subject of hype. What is behind this hype and how will this trend continue?

Akshay Talati: Yes, it is a big hype, and I predict this trend will slowly phase out. The majority of the natural ingredients used in the beauty industry are an overflow from the nutritional and food industry.
For Example:
Look at the influx of Turmeric, Moringa, Resveratrol, and Ashwagandha. Most ingredients are used based on their folklore storytelling, while some are tested for topical benefits to show a significant difference.
Raw material manufacturers are always looking for the most opportunity to increase revenues.
After the nutraceuticals and food industry, the easiest market to enter is the Beauty Industry for several reasons. You can easily use name-recognized ingredients in the beauty industry for storytelling without backed up claims and newness always sells. With the opening of Cannabis/Cannabinoids to recreational use, the question was where to use them next, and the beauty industry was the obvious choice.
However, Cannabis/Cannabinoids are not permitted for topical use globally. So, the
easiest step for the beauty industry was to use Hemp Seed Oil as it appears as "Cannabis Sativa Seed Oil" on the INCI.
This allows for the brands to be on the bandwagon of the trends. Over the last few years, we have witnessed a further push of differentiation with offerings of CBG (Cannabigerol), CBN (Cannabinol), CBD-A (Cannabidiolic acid), THC-A (Tetrahydro cannabinolic acid), THCV (Tetrahydrocannabivarin); and the list is growing, but with limited clinical data to show significant benefits topically over currently used ingredients. CBDs are over-marketed and already over-saturated. To survive the next few years, there needs to be appropriate safety, efficacy, and claims support to back the materials and for everyone to remember that "just being new, does not mean it is better than current. And if it is not better, do we really need it."
"I am a strong believer that we
should never stop learning and we
need to continue to adapt ourselves
to latest trends and new ways of
thinking."

EURO COSMETICS: Where do you see the big trend of the Gut-inspired skin microbiome trend going next?

Akshay Talati: This is another trend that has flowed over from the food and nutraceutical industry and at present is slowly ebbing. The Microbiome- based skincare market is estimated to be $3 Billion by 2030. The trend was at an upward spike pre-covid and since then has slowed down. While the prospect of altering the skin's microbiome is intriguing, the science is not there yet. Rather than fully exploring the science to solve problems, it was force-fitted or retrofitted onto the beauty industry. Like every other trend there was an expansion into many variations. An influx into the market occurred with pre-biotic, pro-biotic, post-biotic, and microbiome-friendly ingredients. Raw material manufacturers started repurposing old ingredients from their library into this category and brands just wanted the word "microbiome" in their marketing copy to stay in the trend. Consumers cannot perceive any microbiome claims.
Then there is the challenge of going into the territory of drug claims as altering the skin's microbiome falls into the drug category. As a result, most of the brands out there ended up making similar claims of skin balancing, does not harm skin barrier or microbiome friendly.
The skin microbiome is a complex topic influenced by age, overall health, ethnic pre-dispositions, climatic and regional influences. Our hands touch so many surfaces in the normal course of the day and did you know our hands also touch our face at least 23 times in 1 hour, 44% of which involves contact with a mucous membrane. Then there is the familial connection. Cohabitants of each individual home, which may include child, mother, couples; share and contribute to the home's unique microbiome. Complicated, isn't it?
Most of the key innovations in this field has been in novel diagnostic methods and being able to establish distinct patterns of skin microbiota in various compromised skin disease states. However altering the skin's microbiome permanently for the better is a great vision but no one has nailed it yet for a cosmetic product and I would say there is no home run and nothing that is a breakthrough.

EURO COSMETICS: It is not just about the ingredients to sell a product well; it is also about the message with which the product is sold. What, in your opinion, has changed in communication with the consumer?

Akshay Talati: Correct, it is not only the formula or the ingredients that drive the purchase interest but the full package inclusive of consumer engagement and marketing story. While the formula is the foundation, and its performance plus its sensorial experience is of utmost importance. However, product marketing and branding will ultimately determine the wider acceptance, broader consumer reach and long-term success of the product.
If you look at some of the brands that have stood the test of time like Olay, Nivea, Neutrogena, Kiehl's and Clinique- as well as some of the newer trending indie brands, they all have a well-crafted package that blends the best of six key criteria: formula and perceived performance, product branding and communication, consumer experience and perception, quality, value, and convenience. Together it's not about telling just another story; it's about telling an experience.

EURO COSMETICS: You are also a co-founder of Skindie. What exactly is Skindie and what is your mission?

Akshay Talati: We live in an age of "Power-of-Voice", and consumers want information transparency, sincerity, and authenticity. Our mission at Skindie is three-fold:
• Spread the truth in beauty
• Put the spotlight on science/innovation (vis a vis product/brand founders or makers of product) and
• Making beauty science accessible and fun.
Our Vision at Skindie is to inspire and help beauty enthusiasts/skincare nerds make better decisions when it comes to their skin.

EURO COSMETICS: How has customers' feedback about Skindie been?

Akshay Talati: We have received encouraging feedback from new entrants, brand founders, marketers as well as fellow scientists in the industry. Readers love that our content is highly informative, largely unbiased and that we provide context (subject areas are supported by specific examples or references of what is going on in the market).
We are self-funded and do not take any compensation from brands. All the products we review are purchased by us and there are no advertising dollars that influence our content. The first year our growth has been in the newsletter reader base and driven within the beauty industry. This year our focus is to grow our reach into the consumers as well as expand our footprint in social media.

EURO COSMETICS: And what else are you planning with Skindie?

Akshay Talati: The beauty industry is at an inflection point – truth, transparency, community & purpose/mission-driven above all else. We are looking at different ways to illustrate this through a science-driven beauty lens. This will entail expanding beyond our current product (a newsletter) … more to be announced soon!
"We live in an age of "Power of Voice", and consumers want information transparency, sincerity, and authenticity."

EURO COSMETICS: We like your insightful view of trends in the cosmetics industry. As you know these have changed fundamentally since the beginning of the pandemic due to constant social change and new global market requirements. What will the trends and challenges of this decade be?

Akshay Talati: Innovation is the driving force of all things in today's world, especially in the beauty industry. Everyone wants to launch a disruptive breakthrough product, but only a few of these happen in a decade. Breakthrough innovations are performance driven and those that make consumers want to buy that product again after that first purchase. This kind of innovation is something that makes people's lives simpler, easier, convenient. They make a mundane task better and a rotten job easier. Breakthrough product ideas are such that we don't find them if we look for them … and many are created with people from outside the beauty industry!
The beauty industry has always been re-silient and has gone through an adaptive revolution in the past decade due to some groundbreaking innovation and research primarily in new raw materials.
Below are few broad categories of trends that we will see in the next few years:
New Ingredients:
• Born in nature, nurtured with science will be the new messaging for Biotech-driven ingredients, including fermented actives. Biology will drive chemistry to unleash a new category of bio-tech beauty. This will include sourcing natural means of common synthetic actives. There is a quest by brands to launch products with natural retinol, niacinamide, etc. I have already seen pitches of cannabinoids created in labs through fermentation in just 7 days. Green chemistry will continue to drive innovation with better cultivation like aquaponics or hydroponics of creating better alternates for plastic polymers, petrochemicals, and sustainable materials.
• Re-emergence of almost Milk-based cosmetics – with the popularity of Beyond Meat and Impossible Burger created with Vegan meat and lab-grown Vegan milk is not far behind. I have seen the entry of lab-grown vegan Human breast milk and breast milk lipids. While it is being created primarily to be a substitute source for infant milk, it will just be a matter of time for its entry into topical therapeutics in skincare and cosmeceuticals.
Skincare:
• Health is the future of beauty, especially skin health – there will be a renewed focus on overall health and wellness and a new entry of sexual wellness which is now mainstream with major retailers such as Sephora, Target, and Goop bringing inhibitions out of the closet.
• Regenerative beauty will be another buzzword; however, it remains to be seen whether we will crossover to the drug territory with some meaningful efficacy driven by human growth factors or will the market just get flooded with raw material manufacturers and brands just launching ingredients and products with the word "regenerative" but with no meaningful difference (remember what happened with the microbiome trend).
• In the area of Professional products – bridging the gap between in-office & at home dermatological treatments, especially post-procedure products. We will also see a spike in bringing accessible efficacy through personalization – where telemedicine bridges the gap of compounded pharmacy and dermatological efficacy – e.g., Curology, Roderm etc.
Makeup:
• On-screen makeup trends – with the hybrid work culture and more work from home meetings will lead to the creation of makeup that provides skin blurring, lightweight/at-home feel, and color translation via camera (shade adaptations), for zoom teams meetings. This will also lead to new clinical testing methods to enable brands to make claims such as "tested onscreen" or "clinically tested via webcam".
• We will also see a new trend of hybrid products that will blend color cosmetics with skincare benefits and with wellness. Here, the term "wellness" will encompass two aspects – Consumer reassurance (natural, vegan, halal, sensitive skin, sustainable) + Improved sense of well-being (self-esteem, confidence, happiness and pampered).
Sustainability:
• Today, 57% of women are buying products with some type of sustainability messaging. Sustainability driven beauty will remain in the forefront and will overlap into several areas of packaging, upcycling, recycling, water conservation, and low energy production processes.
• Resourceful beauty, purpose-driven brands and campaigns that give positive contribution to society and are "Better for the World" will continue to thrive. Circular beauty will be a focus, brands will focus on improving the footprint of existing products which is incremental and harder while for the newer products is easier.
Brands:
• Eye on Millennials – Products will continue to be created that are designed to be shareable and then can go viral on social media. Outreach will continue through sampling, product kits, modern packaging, IG shareable products, and personalization.
• Inclusive beauty or products targeted to multi-ethnic markets will be in focus as currently 40% of Gen X and Gen Z in the US market are non-white and by 2045 majority of the US population will not be white.
• Elevated in-home product experiences to make online ordering easier – AI will drive app creations to have virtual try-ons in 3D.
• A shift from "what's not in your product to what's in your product" – Brands will continue to drive disruptive messaging, simplicity, minimalism, and introducing new product categories.
Challenges drive innovation!
The beauty industry is synonymous with innovation and every time a challenge is posed to the industry committed researchers and marketers always come through, adapt, and come up with novel solutions for the times.
Some foreseen roadblocks the industry will overcome in the next 5 years will be pushing the boundaries of cosmetics vs drug claims, overcoming new regulations driven by environmental concerns, resolving the ongoing battle on sunscreen regulations, fighting claims litigations pertaining to biotech/regenerative beauty and driving innovation in preservatives.

EURO COSMETICS: Akshay, thank you for the fascinating discussion.