Lipoid Kosmetik is a leading manufacturer of high-quality botanical extracts, actives and natural phospholipid products for the cosmetic and personal care industry. With a clear insight into our consumers' needs, Lipoid Kosmetik presents Mountain Tea Pro, the 100 % natural, caffeine-free tea extract for skin regeneration overnight.
Evening beauty routines support relaxation and facilitate a restful and regenerative beauty sleep during the night. For that, tea rituals are the perfect starting point as they fit to a de-stressing and regenerative bedtime self-care routine, especially if based on caffeine-free herbal teas, such as mountain tea.
With Mountain Tea Pro Lipoid Kosmetik offers a novel, COSMOS-certified, substantiated extract based on a traceable, organic raw material source with the following user benefits: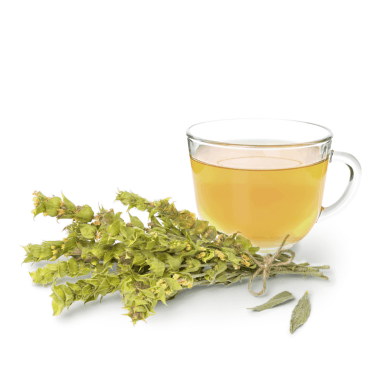 • Caffeine-free beauty sleep support
• Tea-inspired protection against oxidative stress
• Overnight recovery of skin's antioxidative potential
Mountain Tea Pro is an innovative ingredient for relaxing, tea-infused beauty concepts. With its de-stressing and antioxidative qualities, Mountain Tea Pro is the ideal ingredient for protective and regenerative skin care during the day and at night, as well as to accompany consumers into a healthy and restorative beauty sleep routine.

About Lipoid Kosmetik AG
Lipoid Kosmetik is a leading manufacturer of natural raw materials for the cosmetic and personal care industry. High-quality botanical actives and extracts (Lipoid Kosmetik AG, Switzerland) as well as pharma grade natural lecithins and phospholipids (Lipoid GmbH, Germany) are part of our sophisticated portfolio.
As a pioneer in these fields, Lipoid Kosmetik has gained an outstanding reputation in the global cosmetic industry over the last 50 years. This long-standing expertise, in combination with the exceptional quality of our portfolio, enables our customers to develop market innovative, functional and natural cosmetic products meeting the highest standards.

Media Contact
Ivana Sesar
Lipoid Kosmetik AG
Sennweidstrasse 44/46
CH – 6312 Steinhausen
i.sesar@lipoid-kosmetik.com
www.lipoid-kosmetik.com