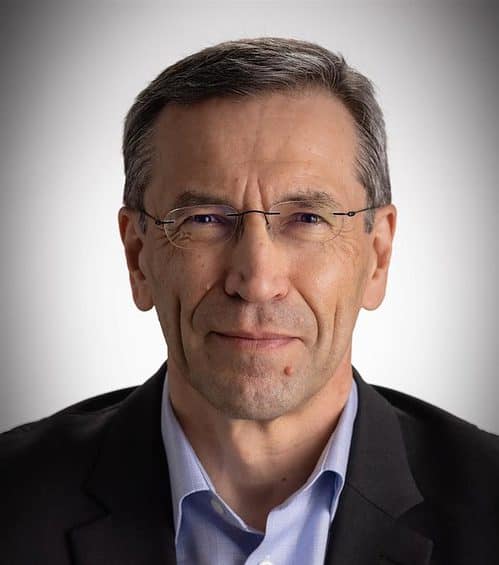 EURO COSMETICS: Pascal, in June you joined S-Biomedic as Senior Vice President for B2B commercial activities.
What is your strategy for managing S-Biomedic in the future and on what do you focus your attention on?
Pascal Yvon: S-Biomedic has been a pioneer since 2014 and has established strong scientific foundations regarding the skin microbiome. We have developed a high-performance technology platform to deliver products for targeted skin microbiome modulation related to healthy skin as well as skin conditions. Our main objective is to leverage the company's deep science expertise and capabilities, from discovery to commercialization, to bring forward truly innovative solutions to the cosmetic sector. My focus is to bring to cosmetic brands this innovative and highly effective new type of active ingredients in a wide range of applications, such as healthy aging and pollution protection, so that brands can deliver valuable products to consumers.
EURO COSMETICS: S-Biomedic is recognized for its expertise and achievements in harnessing the natural power of the skin microbiome. Last month you've introduced the launch of CutiNaturalis™ Probiotic. Please tell us about this unique skincare active.
Pascal Yvon: From its inception, the company founders had the vision that skin health could be achieved by unlocking the natural power of the skin microbiome. CutiNaturalis™ CA-31® is one result of it. CA-31® is a unique live probiotic Cutibacterium acnes strain naturally found on the skin. This skincare active helps restore the facial skin microbiome natural balance when altered by external factors such as environmental stressors or the use of harsh compound, that create dysbiosis and skin conditions. CutiNaturalis™ CA-31® delivers an innovative and effective approach to skin health as nature intended it.

EURO COSMETICS: How quickly can changes in the microbiome be seen after using CutiNaturalis™ Probiotic?
Pascal Yvon: When applied on the skin, CutiNaturalis™ Probiotic can naturally incorporate the microbiota immediately and act right away to start providing its beneficial effects. Applied daily with a recommended dose in the formulation, the probiotic amount increases regularly over the next 3–4 weeks to reach a plateau. At this stage, there is an optimal quantity on the skin and following applications on it can be spaced out during the week.

EURO COSMETICS: Cutibacterium acnes is the most abundant bacteria species on healthy skin. What technology has been used to bring the skin back to a healthy state?
Pascal Yvon: Next generation sequencing technologies are now fast and affordable and have enabled a large and continuously growing number of studies of the microbial communities on the skin. The latest technologies allow for unprecedented strain level TALKdepth and resolution which provided new insights. A key learning here is that "not all the strains are equal" and we had to reevaluate previous notions on some of the commensal bacterial members, such as Cutibacterium acnes. Indeed, the view on C. acnes has changed dramatically in the last few years. Deep sequencing technologies revealed C. acnes high strain diversity with three subspecies, six main phylotypes, and over 100 SLST types. More importantly, it permitted the identification of beneficial C. acnes strains and gave new insights into how they contribute to the skin homeostasis and health as sentinel of the microbiome or can be effective skin modulators of the microbiome or key skin functions.
We produce our strains in a controlled natural fermentation process, delivering a high potency active in a consistent and sustainable way. Last but not least, the final C. acnes strains, are conveniently provided in the form of dormant freeze dried powder, and can be easily stored and incorporated in a variety of formulations for skin and scalp care.

EURO COSMETICS: What are the advantages of using probiotic skincare?
Pascal Yvon: Probiotic skincare can be considered as an in situ natural "smart factory", locally delivering its beneficial effects. These effects are produced directly or indirectly through their metabolites. Using commensal (skin natural) strains found on the skin of healthy individuals has proven to be very effective as they can naturally incorporate into the present microbiota and work immediately and effectively as nature intended it.

EURO COSMETICS: What is the biggest threat to our microbiome on the skin?
Pascal Yvon: The skin microbiome is a complex and dynamic ecosystem resulting from millions of years of coevolution with the human host for increased fitness. Our microbial cohabitants are major participants in shaping and maintaining essential physiological processes in skin functions in full collaboration with epidermal barriers and skin immunity. Many clinical studies highlight skin microbiota natural balance as key for skin health. It can be altered by external factors, such as environmental stressors (e.g. pollution) or exposition to UV radiation, that can result in dysbiosis associated with a variety of skin conditions.

EURO COSMETICS: You have developed the Sencyr® for impure and acne-prone skin. What's behind the technology?
Pascal Yvon: Sencyr® is a finished cosmetic product from S-Biomedic. Its formulation comprises selected C. acnes strains providing benefits specific for acne-prone skin. As a showcase product, it demonstrates the ability to formulate cosmetic products containing a true living probiotic that is safe, efficacious, and stable for several years at room temperature.

EURO COSMETICS: And what range of skin care products do you offer?
Pascal Yvon: With our scientific foundations and proprietary high-performing technology platform that comprises our large C. acnes strain library, we are expanding our portfolio of skin microbiome modulators, probiotics and postbiotics, for a variety of cosmetic applications. Following CutiNaturalis™ probiotic recent launch, we have on-going programs for healthy-aging and pollution protecting efficacy claims.

EURO COSMETICS: How do consumers perceive the microbiome and what are they particularly interested in?
Pascal Yvon: Today's consumers are increasingly aware of the human microbiomes and of the microbiota as part of our biology and of their beneficial role in our health. They are science savvy and have the information at their fingertips. Fostered by the gut microbiome and food probiotics popularity, consumers are now also very interested in and excited about the skin microbiome and the possibilities it offers. We see a keen interest in both probiotics and postbiotics as skin modulators for skin health. They like that it provides a new way to deal with skin conditions that is natural and skin-respectful, "working with nature, not against it". This is particularly the case with S-Biomedic products that are from the predominant skin commensal C. acnes strains naturally present on the skin.

EURO COSMETICS: In which way is S-Biomedic's approach and mission different to competitors?
Pascal Yvon: Our vision is to "work with the skin" as nature intended it. It comes from recognizing that the healthy balanced skin state is the result of hundred of thousand years of coevolution between the microbiota and the human host for increased fitness. We use targeted modulation of the skin microbiome to address imbalances between the host's skin and its microbiome. For such dysbiotic situations, we use specifically selected C. acnes strains that are naturally present on the human skin, an as yet unique and innovative approach to skin health. For us, it's all about the science and our pioneering focus on the skin microbiome. Because we believe in its innate power, we are committed to bringing forward effective skincare solutions with true living probiotics and their postbiotics.

EURO COSMETICS: Pascal, one last question. Based on your many years of experience, what can you tell us about future trend topics in the personal care sector? And what are the challenges to be overcome?
Pascal Yvon: Today's consumers are looking at cosmetic products from a holistic perspective. They are very savvy, well informed about what is in products, and pay attention to details. It is important for brands to align with conscious consumer values. Users expect their cosmetics to be safe and efficacious with scientifically substantiated claims, and sustainability is a must. But, other key aspects are considered, such as efficacy while staying gentle and respectful of your skin, skinimalism with only a few ingredients in formulations, personalization for diversity and inclusivity of various skin types. Consumers are on the lookout for convenience and customized skincare products. A personalized approach to beauty and skin health based on the microbiome is our great goal. At S-Biomedic, we gain every day more insights on which strains suit which skin type or skin condition and we have an exciting pipeline for future products.

EURO COSMETICS: Thank you for the conversation.
Pascal Yvon has over 25 years of global experience in life sciences, including the cosmetic, biotech, pharmaceutical sectors, covering sales, marketing, general management positions in both small and large companies. Having shared his career based in France and the USA, Pascal has acquired commercial expertise with multi-cultural sensitivity and international approach. He has authored trade journal articles and regularly speaks at leading industry conferences. Dr. Yvon holds a doctorate in pharmacy from Paris University, and an Executive MBA from Rutgers University, USA.