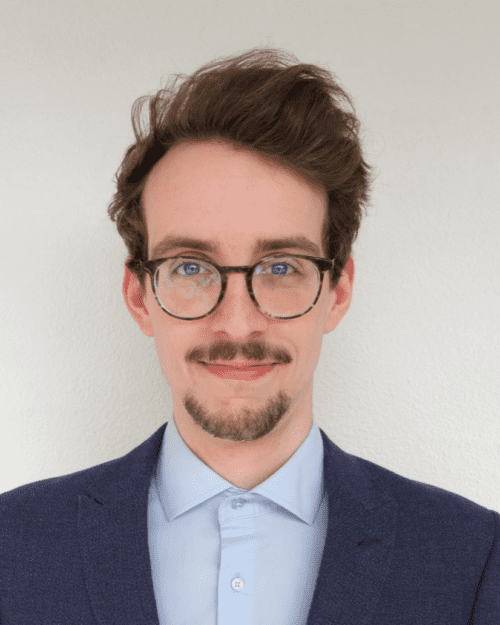 We talked with Geoffrey Stijfs, Technical Sales Manager from Sappi Europe to learn more about Valida, a highly fibrillated cellulose manufactured by Sappi
EURO COSMETICS: Sappi is a globally diversified woodfibre group focused on providing dissolving pulp, packaging, and specialty papers, as well as biomaterials and biochemicals in more than 150 countries. In which areas are your products used?

Geoffrey Stijfs: Sappi is primarily known for its pulp and paper products, which are used in paper and paper packaging, but also in textile industry (dissolving pulp), construction (lignin), and as of late, personal care (fibrillated cellulose). Fibrillated cellulose is versatile and can also be used in construction industry, paper and packaging, homecare and more markets, with proven successful results. In the end, Sappi provides sustainable and relevant solutions to markets well beyond paper and packaging, stimulating other markets towards sustainable development in the process.

EURO COSMETICS: Where do you get the wood and pulp?

Geoffrey Stijfs: Our wood and pulp is primarily sourced from Sustainably managed forests in Europe and South Africa. Sappi has a comprehensive section on our webpage under "Sustainability and Impact" that explains all about sourcing and busts other myths about trees and our industry.

EURO COSMETICS: Forests are a reservoir for CO2 and biodiversity. Timber and forest management play a key role here to guarantee protection of the forests. How do you engage in and encourage sustainable forest management?

Geoffrey Stijfs: We practice sustainable forestry because it promotes sustainable forestry, provides clean air and water, protects biodiversity and defends against climate change, among many other critical benefits.
We are living up to our commitment of zero deforestation by ensuring that forests and plantations from which we source woodfibre are expertly tended, harvested and regenerated for healthy regrowth. We achieve this by utilising the following leading TALKglobal certification systems: Forest Stewardship Council (FSC); Programme for the Endorsement of Forest Certification (PEFC); Sustainable Forestry Initiative® (SFI®) program, and other PEFC-endorsed systems. Using these systems means we know the origin of the woodfibre we use – a fundamental prerequisite for a responsible woodfibre planet.
As a corporate group, invested in the use of natural raw materials to create high value products, we believe it is a business imperative for us to sustainably manage our resources. We encourage others to do the same by offering the products we produce at competitive pricing, with the goal to generate shared value while replacing fossil fuel based components and/or materials that are harmful for the environment.

EURO COSMETICS: For the formulation of solutions that are better for skin and the environment, you have developed Valida, a natural cellulose product, which is manufactured with sustainable cellulose fibres. What was the thought process behind the development of this product?

Geoffrey Stijfs: We initially developed Valida-like materials (fibrillated cellulose) for paper applications, with the idea of increasing strength properties of the finished sheets among other qualitative improvements. Then we realised that Valida is actually an excellent stabiliser, because the fibres associate into a network when suspended in water (like a 3D spider web). This is when we explored markets that were keen on finding (sustainable) stabilisers for their formulations and landed on multiple opportunities, exceeding expectations One of those markets was personal care, and the rest is history.

EURO COSMETICS: What challenges are there, especially with hand sanitisers?

Geoffrey Stijfs: The global pandemic translated into a strong polarisation on the market. The majority of business were closed or saw a steep decline in sales numbers and revenue, while for example the hand sanitiser business was struggling to keep up with the spike in sanitiser demand. Acrylates were sold out, and other thickeners don't always work in high alcohol content systems.
Enter Valida, a sustainable alternative to microplastics at the right dosage. We managed to develop a gel-like formula with similar viscosity as hand sanitiser with a pleasant skin feel. However, the appearance was opaque and for some reason it seems difficult to convince people that an opaque sanitiser will also disinfect your hands. There is this bias that sanitisers need to be transparent.
Hand sanitiser formulas are also strictly regulated and any change in formulation will need to be approved first. A great system to prevent everything from being tagged "sanitiser", but also an unexpected blocker for innovation in a time of crisis, due to the costing involved in the approval process.

EURO COSMETICS: What can you tell us about the manufacturing process?

Geoffrey Stijfs: Valida, or Fibrillated Cellulose, is produced by mechanical treatment. All we do is process fibres mechanically in a controlled fashion until they reach the specified sise distribution for the target market. After the sise-, stabilisation-, and viscosity parameters are reached, the product is preserved, dewatered to the desired solid content and prepared for storage or shipment to customers.
It's important to note that there are no chemicals or chemical reactions involved in our process, all we do is turn an individual fibre into large amount of tiny fibres, a process called fibrillation.

EURO COSMETICS: What's so special about Valida?

Geoffrey Stijfs: Not only is Valida a sustainable alternative to synthetic and fossil fuel based incumbents, Valida is also extremely versatile. The fibrils form a network when suspended in water, providing excellent stability to the system, unlike any other material.
Additionally, the fibres are not physically attached to each other, but rather associate with each other through hydrogen bonding and mechanical entanglement, forming the network in the process. Hence, if a force is applied on the network, the fibres can move around and align in the same direction as the force, dramatically improving the flow of the formula. This phenomenon of flow modification is called "rheology modification", and it allows for unprecedented stability without impacting the viscosity of the system (i.e. formulas will be sprayable or well-spreadable).
Lastly, Valida serves as a skin feel modifier. Cellulose is a water loving material and the large surface area that is exposed by the extensive mechanical processing, drastically enhances this property. Therefore, Valida will provide a hydrating, carbomer-like skin feel, capable of countering the greasy/tacky skin feel that may be imparted on a formulation by adding conventional thickeners or surfactants.
The versatility of Valida goes further than this, though. Valida boosts thickener effectiveness (shampoo/shower gel), enhances film formation (nail polish, scratch resistance), gives body to color (improved pigment dispersion), provides UV-scattering properties (potential to boost Sun Protection Factor in sunscreen formulations with the right UV-filter system), … The flow modification can be useful in e.g. toothpaste, while similar values apply to Valida in Paints & Coatings, or do it yourself materials such as adhesives.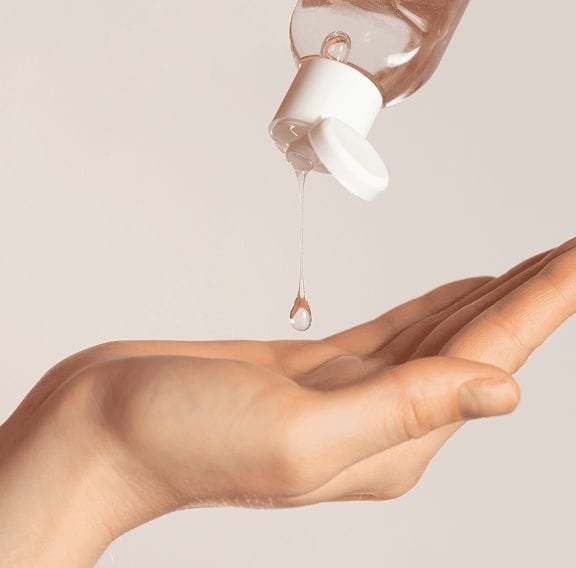 EURO COSMETICS: In which personal care products is Valida used?

Geoffrey Stijfs: Valida is used in all kinds of cosmetics and personal care products. Think about shampoo or shower gel as a replacement for microplastics, skin creams as hydrating agent, nail polish as color enhancer and for increased scratch resistance, gradual tanning as a stabilizing agent, Sun protection as Sun Protection factor booster and rheology modifier (sprayable sunscreens), and many more.

EURO COSMETICS: Microplastics are a topic on which cosmetics manufacturers are focusing due to the trend toward more natural products. What can Valida contribute here?

Geoffrey Stijfs: Microplastics are known for their cost-effectiveness, hydrating feel, thickening and shear thinning properties. They are also notorious for their bioaccumulation in nature.
Valida is a suitable replacement for microplastics when combined with a small amount of conventional thickener like Xanthan Gum. Valida is not a thickener, but boosts thickener efficiency, therefore you need to use a small amount of thickener together with Valida.
This system is a more sustainable alternative to microplastics, while improving the flow properties of the resulting formula and maintaining the hydrating feel because of the cellulose fibres.
In terms of cost in use, the boost in efficiency of thickener in conjunction with Valida is sufficient to serve as a cost-effective replacement of microplastics as well.

EURO COSMETICS: And what test results are there in comparison to commonly-used products?

Geoffrey Stijfs: Sappi evaluated Valida's efficiency on the ability to stabilise and thicken systems, as well as Valida's performance in high electrolyte concentrations, pH, temperature, and in solvents or oil.
In general, Valida outperforms any incumbent material in terms of stability, but does not thicken systems. It has outstanding stability in electrolytes, pH, temperature and is compatible with polar solvents and systems containing less than 10% oil.
By this time, we have done a large amount of studies on Valida versus incumbents. We can share this information on request. We also have several brochures available on our Sappi Valida homepage.

EURO COSMETICS: What are the advantages of Valida with regard to sustainability?

Geoffrey Stijfs: Valida is sustainably sourced from PEFC/FSC certified forests. It is only processed mechanically, there are no chemical reactions involved. When it's used in a formulation it is stable, though the biodegradation in marine environment and soil is equal to the market standard according to ISO tests. Hence, using Valida will have a minimal impact on the environment. Sappi, however, wants to do what we should and not just what we can, which is why we continue to improve our supply chain, production operations and resource management to further increase our engagement to sustainability. We act boldly for people, planet and prosperity.

EURO COSMETICS: What are your further corporate goals?

Geoffrey Stijfs: Our corporate goals include further enhancing our circular economy philosophy and continuing to build on a foundation of sustainability. We consider sustainability a business imperative and it affects every decision we make in every aspect of our business. We want to work towards multiple sustainable development goals and set an example for other companies by showing them that it is possible to do good business while considering the environment.

EURO COSMETICS: Thank you for the conversation.