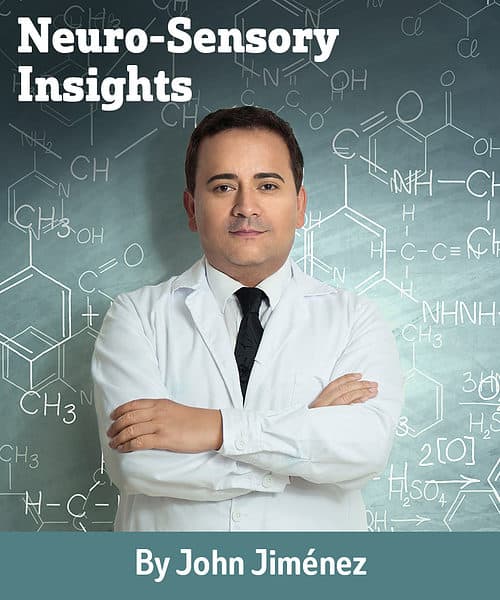 I recently read a new article on the puromarketing.com portal that inspired me to write this column and which is entitled: "The power of sound marketing: how music in stores drives sales and captivates customers". This text is very interesting because it indicates that there are studies that have shown how music can have a significant impact on sales. Companies have created several strategies that harness the power that music has on consumer behavior and have harnessed this influence to develop more enjoyable experiences in the buying process. The article indicates that: "According to a study conducted by the Society for Human Resource Management (SHRM), it was found that 72% of those surveyed stated that music influences their purchasing decision. Also, according to a Retail TouchPoints report, the strategic use of music in stores can increase sales by up to 9%."
In the literature we find several scientific publications on how music influences brain processes, since it activates emotional and memory areas. These emotional activations can influence the perception of the brand and the shopping experience. The article in question cites interesting examples, such as a study from the University of London showing that when slow music is played in the supermarket, customers tend to spend more money. He also cites a report by Millman, which found that the right music can increase a customer's average spend by 20%.
We all know that music has the ability to evoke emotions, awaken memories and create special atmospheres. We can look for inspiration in phrases related to music said by famous people: Dick Clark said that "music is the soundtrack of life", Leonard Bernstein said "music can name the unnameable and communicate the unknown". Next, we are going to see some trends in sound marketing.
Audio branding: More and more brands are recognizing the importance of audio in their brand identity. Audio branding involves creating distinctive sound elements, such as melodies, jingles, or sound effects, that are associated with a brand and used consistently in its communications.
Voice Assistants: With the growing popularity of voice assistants like Siri, Alexa, and Google Assistant, brands are looking for ways to leverage this technology to connect with consumers. This involves creating personalized voice commands, branded responses, and interactive experiences across these devices.
Podcasting: Podcasts have become a popular way to consume listening content, and brands are taking advantage of this trend by creating their own podcasts. These shows can be educational, entertaining or informational, and allow brands to connect with their audience in a more intimate and personal way.
Immersive Sound Experiences: Sound marketing isn't just limited to music and sound effects. Brands are exploring new ways to use sound to create immersive experiences, such as in-store sound installations, live events with interactive sound elements, and virtual or augmented reality experiences that incorporate auditory elements.
Voice Commerce: With the rise of voice-enabled devices, voice commerce is becoming a marketing trend. Brands are looking for ways to enable consumers to make purchases and transactions through voice commands, offering a faster and more convenient shopping experience.
Custom sounds for notifications: Brands are starting to use custom and distinctive sounds for notifications on mobile apps and smart devices. These unique sounds help to create a direct association with the brand and capture the user's attention in a more effective way.
Artificial Intelligence (AI) in audio processing: AI is playing an increasingly important role in audio processing. Brands are using machine learning algorithms to analyze vast volumes of audio data and extract valuable insights into consumer preferences and behaviors. This allows brands to more effectively personalize and tailor their sound messages.
Binaural Sound Experiences: Binaural sound is a technique that uses special microphones to record sound in a way that reproduces the three-dimensional listening experience. Brands are experimenting with this technology to create immersive and realistic sound experiences, both in advertisements and in virtual or augmented reality content.
Use of sound on social networks: Social networks are increasingly incorporating audio playback features, such as the use of audio clips in posts or stories. Brands are taking advantage of this trend to create sound marketing content that is tailored to these platforms and grab the attention of users as they browse their feeds.
Adaptive and personalized sound: With advances in sensor technology and artificial intelligence, brands are exploring the use of adaptive and personalized sound. This involves automatically adjusting sound elements based on context and individual user preferences, thus creating more relevant and personalized experiences.
Music Collaborations: It's becoming more and more common to see collaborations between beauty brands and music artists. These collaborations can include launching music-inspired makeup collections, engaging musicians in beauty ad campaigns, and creating joint content combining music and beauty products.
Beauty Playlists: Beauty brands are creating themed playlists related to their products and brand values. These playlists can include songs that reflect the mood or style of a certain product line, or songs that inspire confidence, empowerment and selflove, in line with messages of positive beauty.
Beauty and music experiences in physical stores: Beauty stores are incorporating musical elements into their physical spaces to create a more immersive and engaging experience for customers. This can include live music playing, DJ performances, themed background music, and interactive stations where customers can test products while listening to music.
Influence of Artists on Beauty Trends: Music artists have a huge influence on beauty trends. People are often inspired by the makeup looks and hairstyles of their favorite artists, leading to an increase in demand for specific products and techniques. Beauty brands are on the lookout for these trends and often collaborate with artists to launch products or promote beauty lines.
Les Baxter said "All good music must be an innovation". The cosmetic industry is beginning to discover the power of music as a beauty booster and we are beginning to see very interesting innovations in this concept.
John Jiménez is currently Senior Researcher at Belcorp Colombia. He is a Pharmacist (National University of Colombia) with a Master degree in Sustainable Development (EOI Business School, Madrid) and specialization studies in Marketing, Cosmetic Science and Neuromarketing. John has 28 publications in scientific journals and a book chapter in cosmetic formulation.
Maison G de Navarre Prize (IFSCC 2004), Henry Maso Award (IFSCC 2016) and best scientific papers at Colamiqc Ecuador 2009, Colamiqc Brazil 2013 and Farmacosmética Colombia 2014. He has been a speaker at various international conferences in Europe and Latin America and was President of Accytec Bogotá from 2017–2019.