Globally renowned luxury fashion house, BVLGARI, has chosen to partner with Stoelzle Masnieres Parfumerie to present 'Le Gemme' – a range of four luxury fragrances.
The BVLGARI Le Gemme range is made up of four bespoke fragrances; Rubina & Desiria – For Her, Tygar & Gyan – For Him BVLGARI has developed this exclusive range in partnership with a distinguished airline to further elevate an already exquisite experience for their first-class passengers.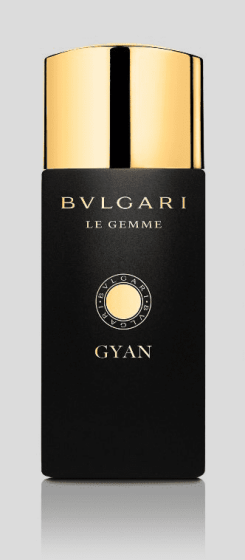 The four bottles: Tygar, Gyan, Rubinia and Desiria are assembled in the Le Gemme collection, created by BVLGARI in partnership with the famous airline company. The partnership serves the first-class passengers of the airline's flights, offering them bespoke scents on the go during their travels.
Each first-class kit contains a 30ml bottle from the highly acclaimed BVLGARI Le Gemme fragrance collection. BVLGARI's High Perfumery collection, Le Gemme, represents a stunning sensory journey from West to East in search of the rarest and most precious gems found in nature. Traversing the mythical gems road, BVLGARI uncovers ingredients inspired by the iconic gemstones that are such a quintessential element of the Maison's artistry. Crafted to evoke a single jewel in all of its multifaceted brilliance, each fragrance is the ultimate expression of BVLGARI savoir-faire.
BVLGARI has once again placed its trust in the Stoelzle Masnières Parfumerie team to create the classically styled 30ml glass bottles with curved sides which complement the finesse of this iconic brand. To emphasise the prestige of these two brands, the bottles have been considerately decorated with a satin black spray. The brand, the name of the collection and its fragrance is then embellished in gold via a silk screen print process. Finally, the whole piece is crowned with a matte finish to complete the design of these elegant bottles.
BVLGARI invites its female first-class passengers into the enchanting heart of gemstones with BVLGARI le Gemme fragrance 'Rubinia' and 'Desiria'. The male first-class passengers will discover BVLGARI Le Gemme fragrance 'Tygar' and 'Gyan'.
Stoelzle proudly manufactures the BVLGARI le Gemme collaboration collection of bottles in Masnières, France.