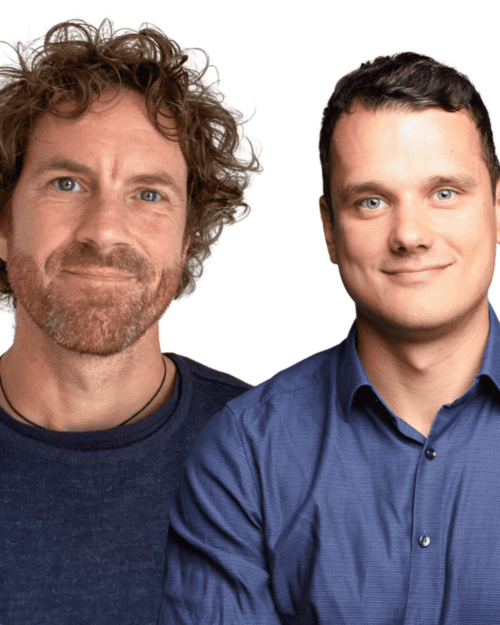 We talked with David Preusse Garcia and Dr. Fernando Ibarra about their company's broad portfolio and many years of experience in the personal care sector.
EURO COSMETICS: You have started your company evident ingredients GmbH almost 18 months ago, time for a résumé.

David Preusse Garcia: We are very happy with our development. Our original plan was a start in our local market in Germany, start the first customer projects and reach out to our neighboring countries in Europe in the first 3 years. However, today we have dozens of buying customers in Germany and we are present in more than 40 countries all over the world.

Dr. Fernando Ibarra: This positive development in our business also lead to a quick growth of our team. Instead of having 3 people in our company like in our original planning we are 9 people today.

EURO COSMETICS: That sounds like a success story in the middle of a crisis that hit many industries hard. Have you not been affected by the Covid-19 pandemic?

Dr. Fernando Ibarra: Well, we cannot speculate about how the development would have been in other circumstances. However, we used the positive energy and dynamics of our young company to develop new products, build up business and converted difficult situations into chances.

EURO COSMETICS: Can you explain this a little further?

David Preusse Garcia: Of course. For instance the last 12 months or so have been dominated by supply chain issues in global industries.
Not only Covid-19 was a challenge, but also worldwide logistics that suffered under the situation at the Suez Channel and lack of shipping containers. At evident ingredients we reacted very quickly and were able to secure the goods we held in stock for our customers.

Dr. Fernando Ibarra: Another example was our cooperation with Universities and offering working places to students doing their master thesis in our lab – under strict Covid-19 rules of course. In a time when many companies were not accepting new employees, interns or master students this helped our colleagues to finish their
degree with the practical part for their master Thesis and gave us the chance to realize a few more projects for New Product Development.
The best part of this was that at the end of the first project we were able to hire our Master student Nargiza Cakir as a full time employee and schedule the pilot production of the product she developed. A more than excellent result for a master thesis of course!

EURO COSMETICS: What product is it, can you already disclose it before the official launch?

David Preusse Garcia: Evicare® emulgiza light and Evicare® emulgiza rich are two emulsifier blends that resulted from Nargiza's work and will be launched officially at the conference and exhibition season this autumn. We will be at the virtual SEPAWA, represented by our distributor OMYA at the NYSCC Suppliers Day in US and at SCS Formulate in the UK we are going to participate in person, joining our distributor Infinity Ingredients at their booth.
These blends offer a range of benefits, like easy handling and economic use of several components. Instead of several single ingredients in stock manufacturers can rely on one optimized mix that offers reduced melting point and quick emulsification.
EURO COSMETICS: And what is the difference between the two types?

Dr. Fernando Ibarra: Evicare® emulgiza light is an O/W emulsifier blend that is compatible with all kinds of vegetable oils, ester oils and other emollients. Glyceryl Laurate is used to lower the energy needed for emulsification and to produce a light skin feel. In the study leading to this product hundreds of emulsions were produced, stability tested and a sensorial study was performed with a panel of 35 volunteers.
Evicare® emulgiza rich is similar in composition but contains Glyceryl Behenate as co-factor. It has little influence on texture and viscosity while enlarging the play time and richness of the formulation on the skin.

EURO COSMETICS: This sounds like a very fast development time at evident ingredients?

David Preusse Garcia: Absolutely. Our team has also developed a multifunctional based on Sodium Levulinate and Sodium Anisate as a ready to use, liquid blend. Evicide® levanise is a multifunctional with very good antimicrobial properties and conditioning effect for the skin. The very mild ingredients can balance the pH on the skin and make preservatives obsolete because their antimicrobial efficacy. Evicide® levanise eco ist the product type for certified natural cosmetics.
Dr. Fernando Ibarra: Currently we are working on another raw material that is often required and not always found in satisfying quality. It is based on another research project that we are doing and will be finished by the beginning of next year.

EURO COSMETICS: It sounds as if you have a very broad portfolio.

Dr. Fernando Ibarra: Yes indeed. We cover most needs of our customers with a portfolio that is focused on the basic materials for personal care products. About half of our products are dealing with preservation, our primary field of expertise. But we have more to offer like emulsifiers, thickeners (for both, oil and water phase), natural chelating agents or antioxidants.
David Preusse Garcia: For us it is not only important to have this broad portfolio, but also deliver background information and a complete set of documents needed in our industry. Quality is essential for us! For example we provide all certifications that are needed like COSMOS/ECOCERT and NaTrue approval for natural cosmetics, RSPO MB supply chain certification or our ISO 9001 : 2015 certification.
EURO COSMETICS: After having accomplished so much in so little time, what is your strategy for the future?

Dr. Fernando Ibarra: Most importantly we want to continue developing our company and secure the working places and good team spirit within our company. To achieve this we will continue to work on innovative products and expand our international presence.
Being present in most key markets in the world is crucial for us. In the last weeks we have been closing deals with new distribution partners that will cover Ukraine, Brazil, Colombia, Taiwan, South Korea and China. With these new partners and our existing distributors we will have a very powerful network worldwide.

David Preusse Garcia: On the other hand we will continue with R&D activities and produce scientific content that we share in technical articles for international journals like EURO COSMETICS or on social networks. We are especially active on LinkedIn, that we see as a very good platform for B2B and technical contributions.
Through our network of followers we reach out to more than 2.500 formulators globally and inform them about developments in our company, portfolio and about news from our industry. During the time of travel restrictions and lack of trade shows this was a valuable tool for us to stay connected with our community.

EURO COSMETICS: Your story sounds good so far, can you share the keys for success with our readers?

David Preusse Garcia: When starting a company you should not take anything for granted. A good business plan and hard work is extremely important but at the same time a lot of unexpected things will happen. A good balance between serenity and professionalism has been the key for our quick development in my opinion.
Try to be innovative, flexible and create an environment where your team feels good and empowered to be part of something bigger. It may take some time until you develop your company to the vision you have in mind. Be authentic about what you do and how you transport it to the public.

Dr. Fernando Ibarra: Develop an identity as a company and believe in your team. The people working with you are more than just employees you pay, they do whatever is necessary to drive your business forward. Give everybody a chance to develop personally and professionally, the trust you have in your team will be paid back with loyalty.

EURO COSMETICS: Sounds as if you have a very clear vision of your company.

David Preusse Garcia: Indeed we do have a vision, it's evident.

EURO COSMETICS: Thank you for speaking with us.