Carole Boury, Marketing Manager at BASF Beauty Care Solutions, discusses the growing trend for dermocosmetics – and introduces a new active ingredient derived from chestnut leaves that is proven to fight common skin challenges such as atopic dermatitis.
EURO COSMETICS: What does the term "dermocosmetics" stand for?

Carole Boury: The term "dermocosmetics" refers to a group of cosmetic products that share some core properties: They often feature claims about supporting the comfort and long-term health of the skin, and those claims derive from scientific evidence. These products are also increasingly used or recommended by dermatologists to complement prescription solutions for common challenges – like skin that is oily, sensitive, or prone to atopic dermatitis. The trend for dermocosmetics is opening up exciting potential for cosmetics manufacturers. According to Euromonitori, this market is growing rapidly and achieved a market size of €16.5 billion in 2020.

EURO COSMETICS: What changes in consumer expectations are making these products popular?

Carole Boury: The biggest factor is rising awareness about how cosmetic products affect the skin. Today's consumers have a solid understanding of what their skin needs and how it reacts. Based on that, they want to optimize the way they use cosmetics. Consumers are also looking for products that help to solve skin challenges. A survey in Brazil found that 35% of adults had experienced acne in the past 12 months, and that figure rose to 50% for people aged 16 to 24ii. In China, 14% of consumers reported problems with dermatitis in the past six monthsiii.
Brands are responding by launching dermocosmetic products. These use typical molecules like hyaluronic acid, niacinamide or retinoids. Some brands, however, are embracing new and trendy solutions like natural ingredients, well-known peptides or microbiome-friendly technologies.

EURO COSMETICS: What is Castaline® and how does it work?

Carole Boury: Castaline®1,2 is the latest addition to BASF's growing portfolio of sustainable active ingredients for personal care products that help fight common skin challenges. It is 100% from natural origin and obtained from organic-certified leaves of chestnut trees (Castanea sativa).
With chestnut leaves being known from literature for their health properties in medicinal and Ayurveda uses, Castaline is the perfect ingredient to provide consumers with a mild and complementary solution for very dry or atopic-prone skin. Atopic dermatitis is the most common multifactorial skin condition. It is characterized by itchiness and redness that occurs when the skin barrier is damaged.
In vivo trials showed that Castaline helps to improve the appearance of skin that is prone to this condition, while also having a soothing and hydrating effect. In vitro tests have also proven that Castaline helps to support the skin's microbial and physical barriers, and to reduce inflammatory mediator release.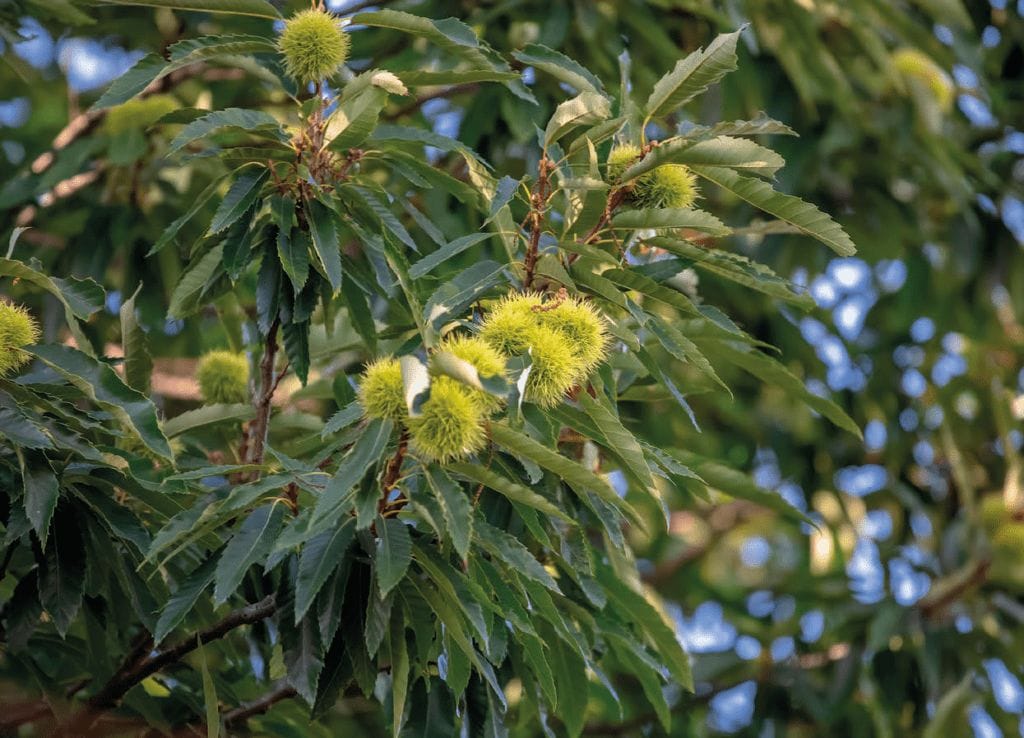 EURO COSMETICS: How did you prove the efficacy of Castaline?

Carole Boury: The in vivo trials involved 22 adults with dry and atopic-prone skin, who participated in a double-blind and randomized study. A base cream emulsion or an emulsion containing 2% Castaline was applied for 56 days. Transepidermal Water Loss (TEWL) was 27% lower with Castaline, compared to 18% with the base cream (fig. 1). The new product also reduced the pH level of the skin by 0.26 (fig. 2).
We also asked participants to complete a self-assessment. 82% said their skin looked more hydrated after 56 days, and 73% stated that the active ingredient increased softness and achieved a soothing effect (fig. 3).
The in vitro tests used an innovative 3D model to mimic mild-to-moderate atopic skin. The results showed that Castaline acts at three levels – on the immune, microbial and physical barriers. We also demonstrated that it protects against pro-inflammatory mechanisms involved in atopic-prone skin.

EURO COSMETICS: How are the ingredients for Castaline sourced?

Carole Boury: Castaline is an extract of organic-certified leaves of chestnut trees (Castanea sativa) that are manually harvested in France. The leaves are collected from young trees that do not bear fruit, so the use of these leaves is considered as valorization of an agricultural by-product. The harvest has no impact on the preser6 vation of the species and creates a new value stream in chestnut production. As a result, Castaline is suitable for cosmetics that are marketed as sustainable and natural.

EURO COSMETICS: What role does sustainable sourcing play in your portfolio of active ingredients?

Carole Boury: A vital one! When we develop new products, we focus on renewable resources and organic farming practices, preserving biodiversity and forests, and aim for transparency and traceability of our botanical sourcing. Recently, we have initiated a dedicated sustainability program called Responsibly Active. This program is based on three pillars: innovating products that protect natural resources, respecting and empowering people, and reducing the climate impact and environmental footprint of our operations. Because for us, sustainability does not stop with the raw material, but is an important component along the entire value chain. To align our actions towards more sustainable practices, we have set up concrete targets and key actions for all three pillars to be achieved by 2030. Castaline is a good example of how we can achieve these goals.

EURO COSMETICS: Coming back to dermocosmetics, what other ingredients does BASF offer apart from Castaline?

Carole Boury: We have a growing portfolio of active ingredients that are specifically designed to be used in dermocosmetics. They offer high quality and safety – as well as proven efficacy backed by strong in vivo and in vitro tests. This includes Bix'Activ® and Betapur® for oily skin, as well as Scalposine® for oily and sensitive scalp. Hydagen® Aquaporin and PatcH2O® are great for moisturizing the skin, while Relipidium® and Phytosoothe® help to support the physical and microbial barrier. Sacred Patch® brings emotional comfort for sensitive skin, Inolixir® helps to reduce redness, and PeptAIde® 4.0 can soothe a sensitive scalp. Our natural retinol-like solution Nephoria® and our strong lifting peptides like the Peptovitae® Matrix are available to support well-aging. And we also offer DN-Aura® and Seanactiv®, which target skin issues like pigmented spots or dark circles and crow's feet wrinkles, respectively.
Going forward, I expect the trend for dermocosmetics to evolve further, as consumers are always looking for the next new solution. In particular, the demand for products based on natural ingredients will continue to rise, as will the use of, for example, pro-, pre- and post-biotics or natural peptides. At BASF, we are innovating in all these areas and will continue to expand our portfolio of dermocosmetic ingredients in the future.

EURO COSMETICS: Thank you for the interview.
1 The trademarks symbolized with a ® or ™ are either property of or licensed to BASF group and registered and/or applied for registration in relevant countries. Other product names and trademarks mentioned may belong to third parties.
2 INCI: Glycerin (and) Water (and) Castanea Sativa (Chestnut) Leaf Extract.
i Silva, C. Exploring the Evolving Landscape of Dermocosmetics. 2021. Euromonitor International. https://www.euromonitor.com/article/exploring-the-evolving-landscape-of-dermocosmetics
ii Mintel. (2021). Patent Insights: What's Next in Anti-Acne Skincare. https://store.mintel.com/report/patent-insights-whats-next-in-anti-acne-skincare ii Mintel. (2020). Patent Insights: Prebiotics For a Healthy Skin Microbiome. https://store.mintel.com/report/patent-insights-prebiotics-for-a-healthy-skin-microbiomeFig