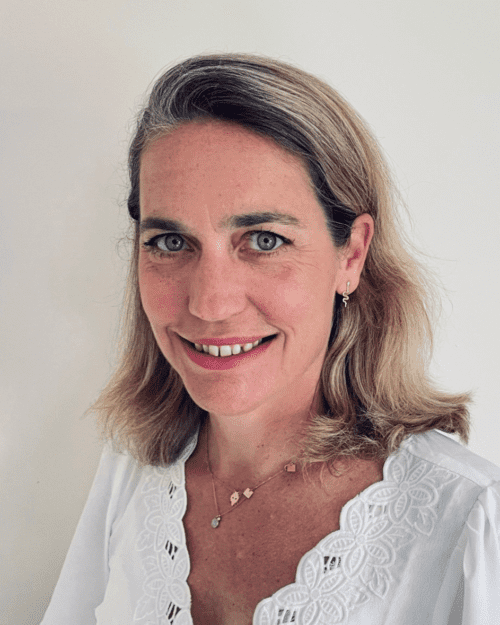 Interview with Ségolène Hofnung, Global Marketing Director Perfumery Firmenich about their new Pure Imagination Collection
EURO COSMETICS: Firmenich is known for its research and creativity as a Swiss flavor and fragrance manufacturer. With Pure Imagination, you have developed a new fragrance collection that reflects the new global zeitgeist. What was the ideabehind this collection?

Ségolène Hofnung: We were inspired by the spirit of innovation, hope and imagination in the new Pantone Color of the Year.
From color palette to olfactive palette to taste palette, our senses have synergies, and our aim is to explore them further in collaboration to discover and architect new patterns and possibilities. In this dawning age of post-crisis ingenuity, partnerships of the senses represent vast new ways we can think about creativity, science and nature on our path to new frontiers.

EURO COSMETICS: Our sense of smell is directly connected to the emotion center of our brain. What emotional connection does the Pantone Color of 2022 have with a fragrance?

Ségolène Hofnung: Pantone's story for Very Peri is highly inspirational and multi-facetted. In creating the fine fragrances for Color of the Year, we were inspired how the blend of Blue and Red created a new color. We created fragrances blending two ingredients that normally would not pair well, but in doing so they tell a story of mixed emotions, just like Very Peri. For our body care and home collections, we not only tried to achieve this sense of duality but to power it with our latest technology and sustainability capabilities, reflecting the spirit of innovation in Very Peri.

EURO COSMETICS: Pure imagination consists of several collections of fragrances, shower gels, and candles. What special ingredients are used here?

Ségolène Hofnung: Our perfumers incorporated a number of ingredients that reflect our mission towards conscious and positive perfumery including biotech and sustainably sourced ingredients. Our globally sourced Naturals Together™ ingredients are heavily featured including cedar from Virginia (US), patchouli from Indonesia and Copahu from Brazil. Shower gel fragrances feature our latest white biotech active ingredient, Dreamwood™, known for its natural soothing skin properties.

EURO COSMETICS: The topic of sustainability is very important at Firmenich.
How sustainable is the Pure imagination Collection?

Ségolène Hofnung: We strived to bring the best of our Conscious Perfumery program into this new collection. A number of fragrances featured in the collection are highly biodegradable. For example, Onsen, a gender neutral fragrance for shower gels is even 100% biodegradable; Onsen is a reminiscence of a winter spa experience in the sultry waters of a Japanese hot spring, surrounded by sparkling frost.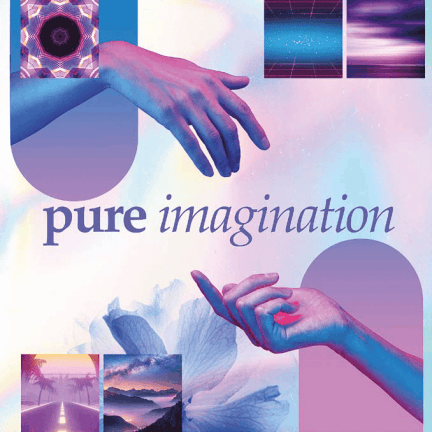 EURO COSMETICS: And what technologies did you use in its development?

Ségolène Hofnung: In order to reflect the transformative spirit of Very Peri, we used our latest formula generator that's powered by artificial intelligence to assist our perfumers in creating some of the fragrances. We also integrated the consumers' emotional state, transforming key insights into color-infused fragrance creations via our Emoti360™ tool.

EURO COSMETICS: What were the inspirations for the creativity of your perfumers to the collection?

Ségolène Hofnung: Our own transformation strategy, Positive Perfumery, reignites how we create, focusing on Digital, Sustainable and Innovation. We asked ourselves within our collection, what is our Empowering Mix of Newness for a post-crisis Ingenuity boom in creativity and innovation?
For DIGITAL, we've enlisted the help of our AI formula generator.
For SUSTAINABILITY, we've focused on BIODEGRADABILITY and NATURALS, a
key focus for consumers across categories.
For INNOVATION, we've integrated the consumer's emotional state, transforming key insights to color-infused fragrance creations via Emoti360™.
All the concepts of the fragrances are meant to reflect places or situations where people feel a sense of duality, of comfort and excitement at the same time.
Perfumers also looked to the local culture for inspiration. For example, Vapor Wave,
created by our perfumer in Shanghai Florian Gallo, tells the story of Sakura Flower
bringing in the emotions of excitement and energy and blue chamomile creating a
feeling of calmness.

EURO COSMETICS: What do you mean by "positive perfumery"?

Ségolène Hofnung: Positive Perfumery is the strategic vision our President for Perfumery, Ilaria Resta has been implementing over the last 2 years. The whole idea is to make a positive impact on consumers well-being, communities and the environment.
We want to lead the Industry Transformation in 3 key areas: Innovation, Digital and Sustainability.

EURO COSMETICS: Fragrances enrich our daily life and our well-being. Since the Corona crisis, one's own four walls have become enormously important. At the same time, uncertainty has increased. How did you account for this trend?

Ségolène Hofnung: Firmenich has conducted multiple studies to understand the new consumer realities including global quantitative surveys on habits and attitudes
as well as more in-depth studies into specific dimensions that impact fragrance expectations.
Since the crisis, our homes have become our sanctuary as social interactions represent a threat to health. For example, 70% of consumers declare that they avoid touching surfaces outside of the home. In the meantime, they are investing in creating a more meaningful sanctuary at home via scents, with 78% wanting their homes to smell good and 65% paying more attention to the scents of products they are using.

EURO COSMETICS: How do you see the future of fragrance design?

Ségolène Hofnung: Digitalization will push fragrance design and engineering to new frontiers. Fragrance design & creation has come a long way since the late 1800s
when the first synthetic aromatic molecules were introduced. Each change has moved the industry immeasurably and redefined the players. Digitalization is the next frontier of paradigm change.
The era of Conscious Perfumery comes with a whole new creation framework for our perfumers.
CreateForGood™ is our comprehensive solution to help our customers and EcoScent Compass™ is a digital Conscious Design proprietary integrated digital sustainability measuring and guiding tool.
Both are incremental to supporting our creations.

EURO COSMETICS: And which fragrance experiences from your company can we look forward to this year?

Ségolène Hofnung: On the Fine Fragrance side, we're excited to announce the renewal of our partnership with world-renowned arts and design college Central Saint Martins in London for a new season, after a successful first edition. It's just one of many more forward-thinking projects we are working on. More to come soon …

EURO COSMETICS: Thank you for the conversation.