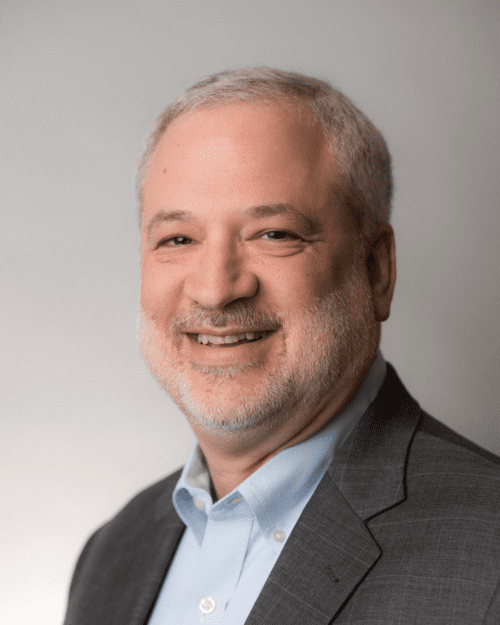 A conversation with Benjamin Blinder,
Executive Director, Business Operations, Gattefossé USA
EURO COSMETICS: Ben, you have been at Gattefossé USA for 6 years and you were named Executive Director, Business Operations in January of this year. What is your background, and what are your duties and responsibilities in your new position?

Benjamin Blinder: After receiving my degree in chemical engineering from Lehigh University (Bethlehem, PA, USA) and spending a short amount of time in the industrial gas industry, I entered the personal care segment in 1985. I've held many positions in my career, from sales to marketing to lab management and more, eventually culminating in my current position at Gattefossé USA, where I am responsible for the P&L performance of both our personal care and pharmaceutical divisions.
Basically, I am tasked with driving growth in both business sectors throughout the US and Mexico. (And I've actually been with Gattefossé twice: first from 1997 to 2001, and now from 2015 until the present time, so the total time is 10 years!) In 2017 Gattefossé USA opened our new Technical Center of Excellence in Paramus, NJ to be able to work with our customers in the pharmaceutical market to develop new vehicles for drug delivery and with our personal care customers to develop new formulations. But more than that, to educate customers in both markets on the
effective use of our technologies to help them create better products for consumers.
A significant part of my job will be to expand the utilization of this Technical Center.
"Since our beginning, Gattefossé is a company that has brought innovation to natural ingredients in an environmentally conscious way

EURO COSMETICS: To do justice to consumers' desires for more natural products, with Emulium® Dolcea MB, which was awarded the bronze prize at in-cosmetics 2020, you have developed a product that is biodegradable. What challenges did you confront during its development?

Benjamin Blinder: When we set about developing Emulium® Dolcea MB, we wanted to create our most robust natural emulsifier to date, and we wanted to ensure that the ingredient would have a minimal impact on the environment. To achieve these objectives, the main challenges were to carefully select different waxes that would bring us the versatility, sensoriality, and biodegradability we were seeking, and to be careful about the processes we used to create the emulsifier. It's not guaranteed that because you start with natural and biodegradable raw materials that you will have a biodegradable product; the process can also have a significant impact. Happily, our biodegradability tests have confirmed that the ingredients and process we've utilized in the development of Emulium® Dolcea MB create an ingredient that is readily biodegradable in formulation.
Additionally, because we wanted to create a more robust natural emulsifier, this development process was an even closer collaboration between R&D and our formulations labs than previous development projects. We did many iterations of tests with the R&D department and the formulation department to achieve the best performance in formulation.
Emulium® Dolcea MB was a true co-development between the R&D team and the formulation team to create the most robust ingredient possible, and to ensure that it delivers on the strong sensory profile we were seeking.

EURO COSMETICS: As a sensorial expert, Gattefossé stands for innovative cosmetic textures. Three years ago, Gattefossé created INSPIRATION: a tool for discovering novel sensorial experiences and galvanizing creativity with different topics. In 2021, INSPIRATION presents a new topic: Follow your Bliss. Please tell us more about this innovation.

Benjamin Blinder: We created INSPIRATION to provide our customers with a vision of the future. It's a tool designed to enhance imagination, creativity, and innovation.
More than a trend, it looks beyond the current environment to highlight different kinds of creativity and to push our products outside of their comfort zone to create new sensory experiences. This year's INSPIRATION, "Follow Your Bliss", is born from the need to overcome the stress and anxiety of today's environment, from the desire to take better care of our bodies, minds, souls, and the world around us. It's designed to embrace the "Roaring '20s" that we expect to emerge post-pandemic.
The collection, designed to welcome tomorrow's possibilities, is composed of two themes, "Coming Into Bloom" and "Taking Root". Between resilience and euphoria, hope and joy, the cosmetics of tomorrow will be ethical, clean and transparent, and environmentally conscious but also amusing, innovative, and desirable.
Follow Your Bliss aims to capture all of this in a line of clean and inspiring formulas.

EURO COSMETICS: What are Gattefossé's technology strengths and what has been its most successful product?

Benjamin Blinder: Gattefossé has two major areas of technological expertise, developed over the long lifetime of our company (we were founded in 1880) – the first is oleochemistry (with a specific focus on esterification and natural/green chemistry) and the second is plant extraction (utilizing many different specialized techniques, most recently Natural Deep Eutectic Solvents, or NaDES, a powerful and targeted method of extracting molecules of competing polarities within the same plant). And as you mentioned earlier, Gattefossé also has a third area of expertise – sensory analysis, enabling us to accurately and quantifiably assess the sensory characteristics of both raw materials and finished products. With these three facets of expertise, we are uniquely positioned to offer our customers novel and innovative solutions to their challenges.
One of our most successful products in the personal care market has been Emulium® Mellifera MB, a Gold-award winning all-natural emulsifier that autoadapts to climate while maintaining a consistent, soft and light feel on the skin.
Emulium® Mellifera MB has also been shown to enhance moisturization, soothe sensitive skin, protect skin from pollution, and protect the microbiome.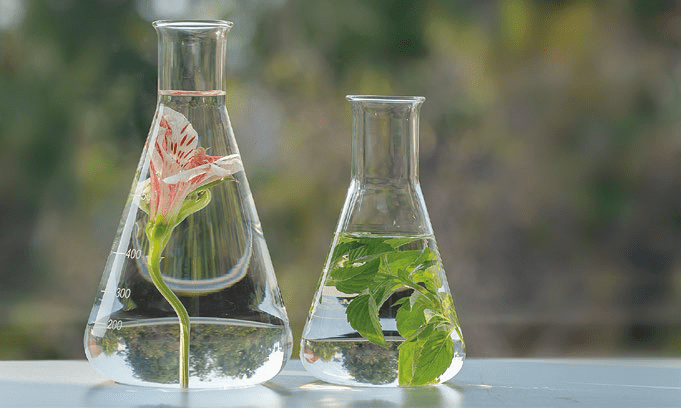 EURO COSMETICS: Ben, how would you describe the role of innovation in your CSR strategy?

Benjamin Blinder: Since our beginning, Gattefossé is a company that has brought innovation to natural ingredients in an environmentally conscious way. Today, our CSR efforts focus around three core areas – limiting our environmental impact, improving our responsible procurement, and supporting the professional development of our employees. So, as we create new innovations for both markets we serve, we are always keeping these key concepts in mind. To continue to innovate in a responsible way, Gattefossé will be seeking ISO 14001 certification later this year. Additionally, on the personal care side, we will begin to integrate ERI 360 into our innovation process. ERI 360 is a tool developed in 2018 by the France Eco Extraction association to provide companies with a comprehensive assessment of their production chain for natural origin ingredients.

EURO COSMETICS: Gattefossé just celebrated 140 years in business; to what can that longevity be attributed?

Benjamin Blinder: To be a family-run business is sometimes a fragile thing as succeeding generations may not have the same capabilities as their predecessors, but for Gattefossé this is absolutely not the case – our historical development is a source of strength and pride! Each generation of the Gattefossé family has added new capabilities, new visions and new imperatives that have kept the organization healthy, vibrant and incredibly productive.
And it also must be mentioned that as a privately held business, we are able to focus on the long term and develop strategic initiatives that are given time and resources to develop and mature. Finally, we have been a company committed to CSR even before it was a defined term – over one hundred years ago we were supporting local farmers and reinvesting in local communities, well before the concept of Fair Trade was developed, and more recently we were among the first companies to join the RSPO, the Responsible Care program, the Ecovadis system (where we have a Gold rating) and many other initiatives.
This demonstration of dedication to CSR has been recognized by our customers, closely aligning with their own commitments to sustainability.

EURO COSMETICS: This year, you will begin construction on a new production location in Texas. What growth areas do you see for Gattefossé in North America and beyond?

Benjamin Blinder: As mentioned previously, Gattefossé is strictly focused on two markets: personal care and pharmaceuticals.
With local oleochemical production in Texas, fully in accordance with sustainability
initiatives and commitment to CSR, we will be able to expand our reach into new sub-markets within these two industries.
Obviously, local production also reduces potential lead time and cost-tomarket, and gives us the ability to adjust production requirements to meet surges in customer demands. One aspect of this new production facility is the capacity for expansion – even before the first phase of full operations is complete, we will already be planning for future additions to the facility, to give us the possibility of supplying customers throughout the entire hemisphere.

EURO COSMETICS: Gattefossé is committed to maintaining a safe and healthy environment for its customers and its employees, worldwide. How did Gattefossé USA navigate the pandemic in 2020?

Benjamin Blinder: Our commitment to health and safety was of primary importance, not just to our employees but to our customers as well. During the pandemic – still ongoing, unfortunately – we balanced safety measures (in accordance with CDC guidelines) and work-from-home programs with the ability to reinforce our supply chain to ensure that all production quotas and delivery schedules were met. Our production facilities around the world remained open and functional, and when our customers were ready to order we were prepared to deliver from local US stock without delay. In addition, we also expanded our ability to deliver content and information through an innovative series of webinars, video lab demos, technical bulletins and more, allowing continuous and uninterrupted lines of communication between Gattefossé and our customers.
And, through this combined commitment to our customers, stakeholders and employees, 2020 resulted in the best overall sales performance in the history of Gattefossé USA.

EURO COSMETICS: Are there new things that we should look forward to from Gattefossé?

Benjamin Blinder: Of course! Our newest active ingredient, EleVastin™, will be launched by the time this article reaches your readers. Utilizing a novel extraction technique based on natural solvents, EleVastin™ is a targeted solution to gravity- induced skin sagging. It promotes the synthesis of key proteins in the assembly, maintenance, and protection of qualitative and functional elastic fibers. This natural
origin active ingredient has been tested through various in vitro models of increasing complexity, and its efficacy has been confirmed in a clinical trial showing that EleVastin™ significantly reinforces skin elasticity compared to placebo and efficiently reduces skin sagging, vertical wrinkles, and other signs of aging induced by gravity.

EURO COSMETICS: Thank you for the conversation.