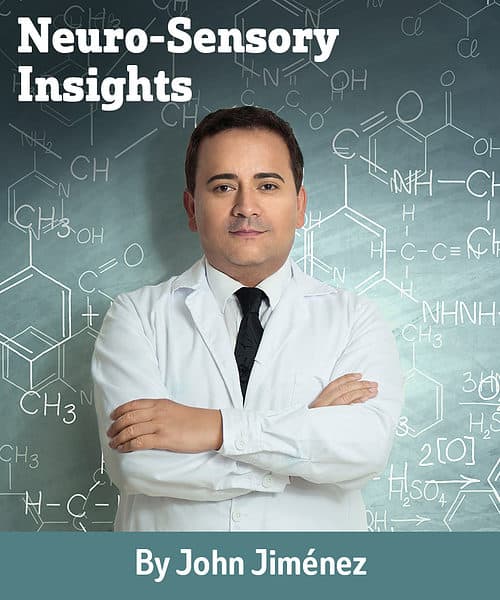 I am Colombian and I have always been an admirer and fan of Shakira. In the last 20 years we have all witnessed her musical and conceptual evolution. I was inspired to write this column by the success of the song BZRP MUSIC SESSIONS # 53 which was released on January 11 and the impact it has had worldwide. A Leila Cobo post for Billboard called this song a "sonic boom". Upon release, the song garnered more than 14.39 million streams in its first twenty-four hours on Spotify globally, making it the biggest debut for a Latin song in the platform's history and the fifth best debut for a song globally.
I am not going to go into details about the reasons that Shakira had to create this song, since they are well known to all of us. What is very interesting is the effect that it is generating at a social level. The magazine Semana de Colombia in a recent publication mentions that "Érika de la Vega, a Venezuelan television presenter, confessed that when she listened to this musical single she felt safer to speak in her own defense and thanked to Shakira for demonstrating it through her letters".
"She also commented that music has helped her through the years to overcome the separation of her parents during her adolescence. His publication closes with fibroids, a disease that his mother had and that can be developed due to the stress that a person experiences for several reasons. She said that the lyrics of musical hits like Shakira's help release those charges and energies".
Erika mentions in her post that "she interviewed Dr. Marianela Castés (Immunologist and founder and honorary president of the Venezuelan Society of Psychoneuroimmunology) who had also undergone an operation for three non-malignant fibroids in the same place and who had the certainty that they had appeared as a consequence of the abandonment of her second husband, after a relationship of 23 years. The doctor focused on finding a scientific explanation for what happened. That led her to Psychoneuroimmunology and she was able to relate stressful events to the appearance of high-risk diseases."
The post also mentions that "the quality of your immune system will depend on your thoughts and how you handle your emotions and stress, rather than on your genetic profile. Songs like Shakira's help exorcise pain. Who knows how many fibroids will never exist because of this song."
Psychoneuroimmunology and immunodermatology are two areas of medicine that are booming and that are becoming a trend in skincare in 2023, due to all the problems that human beings are currently facing: inflation, effects of the war in Ukraine, recession in some countries, stress in the post-pandemic, among others.
In February 2022, the article "Psychoneuroimmunology: How Chronic Stress Makes Us Sick" was published, and mentions that new findings in psychoneuroimmunology have allowed us to begin to better understand the extensive and complex relationships between psychological stress and immunological processes in human beings. The article presents evidence for the links between chronic stressors and disease through their effects on the immune system. The maintenance of skin immunity is one of the targets in which the cosmetic industry is focusing for innovation.
Last year Hao Chen published the article "Review of Skin Problems Caused by Stress", in which he indicates that long-term exposure to social, biological and physical stressful events affects the development of various skin symptoms.
Why does music make us feel good? A previous BBC publication indicates that "listening to music we like releases various chemicals in the brain that are responsible for making us feel pleasure. Dopamine is known to increase in response to other rewarding stimuli or activities such as eating, having sex, or getting money. This substance also produces a state of well- being with certain tangible stimuli, such as being in love. In the new study, dopamine levels were found to be up to 9% higher when the volunteers were listening to music they liked." Science has also shown that dopamine is involved in various anti-aging mechanisms.
In 2022 the article "Psychophysiology, Psychodiagnostics and Psychotherapy in Restorative Medicine and Medical Rehabilitation" was also published in the Bulletin of Rehabilitation Medicine. This article is very interesting because it talks about Meso-Forte Therapy (MFT) which is a method based on music therapy. The article mentions that the authors studied the regenerative possibilities of musical acoustic impacts in different cell cultures in vitro, including blood cells. They found regenerative effects of some acoustic impacts on the activity of various cell cultures while others inhibit this activity. As a result, the authors have developed the MFT concept, which uses digital algorithmic music therapy for stress-related mental treatment.
An article published in 2022 in the Aesthetic Cosmetology and Medicine Journal and titled "Psychocosmetology – the opportunity to reduce stress in a beauty salon with the use of music therapy, massage, yoga, and meditation" indicates that the use of stress reduction techniques proposed by psychocosmetology, such as massage, music therapy, yoga and meditation, in beauty salons, can bring many benefits, including the release of stress. The results of the study confirmed the influence of the use of stress reduction methods on the client's well-being, as well as the mutual influence of appearance and comfort.
The effects of music on the biochemical processes of the skin represent a great opportunity for innovation for the cosmetic industry. This month the release on January 12 of the song Flowers by Miley Cyrus has also been a trend. The track achieved immediate success, topping multiple music charts and surpassing 100 million streams on Spotify within days of its release. This song is about empowerment and emotional maturity, as well as some references to their separation that occurred in 2020, just eight months after they celebrated their wedding. Miley looks great in the video.
We all know that feeling good with oneself is reflected in the skin quality, in its luminosity, in how the body works and how these conditions affect aging. Music will definitely be an ally in future cosmetic innovation processes. In next scientific congresses we will witness how the psychocutaneous effects of stress can be treated by finding new mechanisms of action that will be enhanced with different types of music. I would love for Shakira to read my column and think about the anti-aging benefits her next new songs can have.
John Jiménez is currently Senior Researcher at Belcorp Colombia. He is a Pharmacist (National University of Colombia) with a Master degree in Sustainable Development (EOI Business School, Madrid) and specialization studies in Marketing, Cosmetic Science and Neuromarketing. John has 28 publications in scientific journals and a book chapter in cosmetic formulation.
Maison G de Navarre Prize (IFSCC 2004), Henry Maso Award (IFSCC 2016) and best scientific papers at Colamiqc Ecuador 2009, Colamiqc Brazil 2013 and Farmacosmética Colombia 2014. He has been a speaker at various international conferences in Europe and Latin America and was President of Accytec Bogotá from 2017–2019.